NAPHL announces membership applications for 2022-23 season
April 19, 2022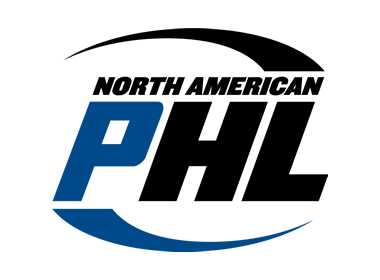 The North American Prospects Hockey League (NAPHL) has announced that membership applications are now being accepted for participation in the NAPHL T1ER, Showcase (SHOW), and FALL Leagues during the upcoming 2022-23 season.
Founded in 2009 and heading into its 14th season in 2022-23, the NAPHL is the premier training ground for development, exposure, and opportunity. The success of teams on the national stage, as well as the success of NAPHL players at the next levels of hockey, is further proof that the NAPHL is redefining exposure and has become the marquee place to play for elite level players, ages 13-18.
Celebrating its 14th season in 2022-23, the North American Prospects Hockey League (NAPHL) is made up of three different levels of Leagues: T1ER, SHOW (Showcase Tier I/II), and FALL. The NAPHL has enjoyed a record-breaking amount of advancement in recent seasons, which is highlighted by a large amount of advancement to the NCAA and NAHL.
The NAPHL is operated by the NAHL's experienced staff and provides an organized and competitive experience guaranteed to benefit all of the participating student-athletes. The NAPHL is composed of regular-season events leading up to its Championship Tournament in which the top teams at each level compete for a league championship.
Why the NAPHL
Exclusive NAHL tendering system for NAPHL players.
Renewed event structure to make competing in the NAPHL simple, efficient, and more valuable.
Top Prospects event in conjunction with the NAHL and NA3HL.
New Director of Officials to help recruit, develop, and train the best officials as possible.
NAHL Central Scouting and NAHL team presence at all events.
League website & Real-time statistics dedicated to promoting the NAPHL.
Live video broadcasting of every NAPHL game.
Games played under USA Hockey rules and standards.
NAPHL Applicants
All applicants must be a full season registered team with USA Hockey or Hockey Canada at the level in which team applies.
Must comply with the rules, regulations and policies of the NAPHL & USA Hockey.
Must stay at approved NAPHL hotels.
Must work in the spirit of partnership with NAPHL initiatives.
Must execute such documents as are reasonably necessary to complete application