Pikes Peak 18U duo sign NAHL tenders
December 3, 2013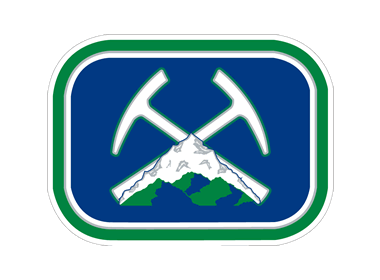 The Pikes Peak Miners of the North American Prospects Hockey League (NAPHL) is pleased to announce that 18U forwards Ethan and Jeremy Solat have signed NAHL tenders with the Wichita Falls Wildcats. The Wildcats compete in the NAHL's South Division.
The Solat brothers are twins and have played in the NAPHL for four seasons now, dating back to the 2010-11 season when they started in the league as Bantams with Pikes Peak.
Ethan Solat, 17, is currently tied for the team lead in scoring this season with 16 points (12 goals, 4 assists). His 12 goals this season leads all NAPHL 18U scorers. The 5'9/155 lbs. forward from Centennial, Colorado, has six points in his last four games as the Miners have fashioned a 8-4-2 record through 14 games to date. In 64 career NAPHL games, Ethan has totaled 49 career points.
Jeremy Solat, 17, is right behind Ethan in points with 13 (5 goals, 8 assists) so far this season, which put him 3rd in team scoring. Jeremy has seven points in his last six games. In his four year NAPHL career, Jeremy has played 62 regular season games and totaled 42 points.
"Ethan is really strong off the rush and is excellent at creating offense with his speed in transition. Jeremy has developed into a very reliable 2-way center, and has always had a knack for beating guys one on one in tight spaces. They are so dynamic and creative, and they've really learned how to use their speed in the right spots to create offense both individually and for their teammates. What I think we, (the Miners), are most proud of with the twins is that they've shown a great commitment to becoming complete hockey players over the past 2 seasons," said Miners coach Lucas Trombetta.
Trombetta continued… "They have been at or near the top of the scoring list with the Miners every year since Bantams, and I'm sure that is what they'll be expected to do at the next level as well. Jeremy and Ethan are fortunate to have the opportunity to both sign tenders with Wichita Falls. They have such good chemistry both on and off the ice, and it's nice for them to get an opportunity in the NAHL with the same team. The Wildcats coaching staff has kept tabs on them for the past couple seasons, and I'm sure they know exactly what to expect from the twins as players."
The Solat brothers are the 3rd and 4th players from the Miners 18U team to sign NAHL tenders so far this season. They join teammates David Dziezawiec (Odessa) and Evan Butcher (Kenai River).
Click here for a complete 2013-14 NAPHL tender list
A tender is a contract, of sorts, a player signs announcing his intentions to play for that particular NAHL team and that NAHL team only. Once a player signs a tender with an NAHL team, his playing rights belong to that team within the NAHL and he may not be recruited by any other NAHL team. Each team is granted ten (10) tenders, which include two (2) tenders exclusively used on players from the NAPHL - plus or minus any trades - which become active on Nov. 1. Tendered players are not eligible for the NAHL draft, which will be held on June 3, 2014.