Exclusive: The College Bound Guide
November 25, 2013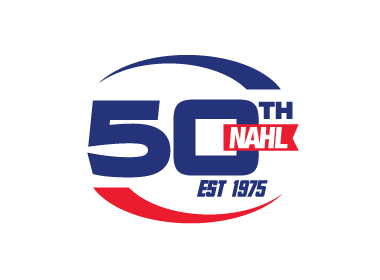 The North American Hockey League (NAHL) is pleased to present a new feature on nahl.com entitled the College Bound Guide.
The College Bound Guide is designed for players and future players of the NAHL, NA3HL and NAPHL and is part of the continuing education program that has been enhanced this season.
The College Bound Guide is a follow up to the education and NCAA compliance seminars that have been presented this season to all players in the NAHL, NA3HL and NAPHL.
The College Bound Guide focuses on five main areas: the different types of sanctioned college hockey, a breakdown of the NCAA hockey landscape, financial and athletic aid, NCAA eligibility requirements and the National Letter of Intent. It also contains helpful links of where to find information on all of the following.
Section 1 explains the differences between the NCAA, NJCAA and CIS. The National Collegiate Athletic Association serves as the athletics governing body for more 1,300 colleges, universities, conferences, and organizations. The National Junior Collegiate Athletic Association serves as the national governing body for two-year college athletics in the United States and is the nation's second- largest national intercollegiate sports organization (second to the NCAA). The Canadian Interuniversity Sport is the national governing of university sport in Canada, comprising the majority of degree granting universities in the country.
Section 2 breaks down the NCAA hockey landscape, which includes 59 NCAA Division I teams and the six difference conferences that they play in. It also is inclusive of the 79 NCAA Division III teams that currently play in 10 different conferences.
Section 3 discusses financial and athletic aid and the differences between Division I and Division III. Athletic scholarships are awarded by NCAA Division I and II colleges and universities. Division III colleges and universities do not award financial aid based on athletics ability, but players may be eligible to receive academic scholarships or need-based financial aid.
Section 4 dives into the very important part of the NCAA Eligibility Center. The NCAA Eligibility Center is an agency that certifies whether an athlete is eligible to participate in NCAA Division I or II athletics (does not apply to Division III) as a freshman based on their academic and amateur credentials. It also discusses the very important new standards that will take affect in 2016. The Eligibility Center also discusses if a player plays Major Junior hockey and the 21-year-old rule.
Finally, the College Bound Guide defines the National Letter of Intent. The National Letter of Intent is the name of the document that formalizes an athletic scholarship.