NAPHL announces Franklin Peak Performers for November
November 18, 2013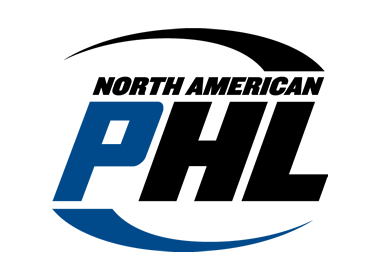 The North American Prospects Hockey League (NAPHL) announced its Franklin Virtual High School Peak Performers for the month of November. The players were selected based upon their performance at the third NAPHL event of the season, which was the NAPHL 18U Showcase at Canlan Ice Sports in Romeoville, Illinois from November 8-10, 2013.
18U Franklin Peak Performer (Offense) – Elijiah Barriga, forward, Anaheim Jr. Ducks
Despite moving up an age classification over the summer, Anaheim Jr. Ducks 18U forward Elijiah Barriga hasn't missed a beat and appears headed for a better season than he had last year at the 16U level. The 17-year-old from West Covina, California was a one-man scoring crew at the most recent NAPHL event in Romeoville, Illinois, as he led his 18U Ducks team to a 3-1 record during the event. Barriga (5'11/190) led all NAPHL 18U scorers during the three days as he totaled 12 points (3 goals, 9 assists) in just four games. Anaheim's only loss of the event came in their first game against Omaha. Despite a 5-2 defeat, Barriga played well, assisting on both Anaheim goals. In Game 2, Barriga scored a NAPHL season-high seven points in one game as he had a hat-trick, which included the game-winning goal and four assists in a 10-0 win over Detroit. In Game 3, Barriga added an assist on the Ducks first goal in a 3-1 win over New Jersey. In the final game, Barriga picked up two more assists, including assisting on the game-winning goal in a 3-1 win over West Michigan. For the 2013-14 season, Barriga is the leading scorer in the NAPHL 18U Division with 27 points, which includes a league-leading 19 assists and eight goals.
Last season with the Anaheim Jr. Ducks 16U team, Barriga was named as the 16U Peak Performer for October 2012 and ended up being selected to the All-NAPHL 16U 3rd Team. "Elijiah has really adapted to the 18U level in a short matter of time," said Anaheim 18U head coach Larry Barron. "At the Romeoville event I though he did a great job of producing offense for himself and his teammates. Elijiah has a very strong hockey IQ and he makes very good decisions with the puck. He sees the ice so well and usually makes the right decision, whether it is to pass or to shoot."
#2 Star: Jack Moore, forward, Texas Tornado
#3 Star: Brandon Duhaime, forward, Pursuit of Excellence
18U Franklin Peak Performer (Defense) – David Dziezawiec, defenseman, Pikes Peak Miners
When you have a top five team in the NAPHL through the first three events, things must be going right, but when a defenseman is tied for the team lead in scoring, things must be going really well for that player. That can be said about Pikes Peak Miners defenseman David Dziezawiec, 17, who had another strong event in Romeoville, as the Miners went 3-1 and now 5th place in the 18U standings. The native of Colorado Springs, Colorado, registered five points (2 goals, 3 assists) in four games during the event as now leads all NAPHL 18 defensemen in scoring with 16 points. His 16 points is also tied for the team lead. Dziezawiec began the event by assisting on the game-winning goal in the 3rd period as the Miners handed the Lansing Capitals their first loss of the season with a 4-2 win. Dziezawiec (5'11/180) then had the lone goal in a 3-1 loss against Omaha in Game 2. Later that day, Dziezawiec had the game-winning goal and two more assists in a 4-3 win over West Michigan. The only game that he didn't record a point on was the Miners 8-1 over Detroit on the final day. Dziezawiec has had at least a point in 11 of his 14 NAPHL games played thus far.
Dziezawiec has played the past two seasons outside the NAPHL. During the 2010-11 season he played for the Pikes Peak Miners 14U squad. In 10 regular season games, Dziezawiec had nine points that season and four points in four playoff games. Pikes Peak 18U head coach Greg Vanover said that despite being a defenseman, Dziezawiec brings a lot of offense to the table. "David is almost like having a fourth forward on the ice, but he is very responsibly defensively. He possesses the qualities to play at a high level in both areas. He has a great shot and he shoots to score and with a purpose."
#2 Star: Brian Baker, goaltender, Esmark Stars
#3 Star: Alex Gross, goaltender, Texas Tornado
The NAPHL is comprised of six regular-season events leading up to its Championship Tournament Series in which the top teams at each level compete for a league championship. The fourth NAPHL event of the 2013-14 season will take place from December 6-9 at the Schwan Super Rink in Blaine, MN. It will feature all 32 NAPHL teams, each playing in five regular season games. The event will also feature eight 14U teams playing in part of the ongoing Bantam Tournament Series (BTS).
About Franklin Virtual High School: Franklin Virtual High School is the exclusive educational services partner of the NAHL, NA3HL and NAPHL. FVHS is a trusted and fully accredited online high school designed to work around the student's needs and schedule. FVHS offers a 100% online classroom environment offering tutoring and live certified teaching staff and very low cost. To date, nearly 500,000 students have successfully used the FVHS curriculum. It is a school that is designed to let the student do things the way they want, when they want, and how they want. Visit Franklin online here.