Watch Now: NAPHL 18U Showcase highlights
November 11, 2013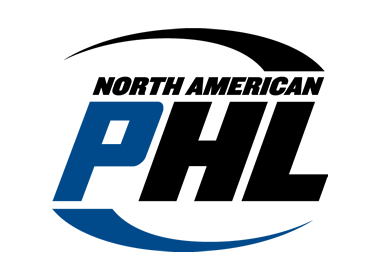 The North American Prospects Hockey League (NAPHL) is pleased to continue an exciting new feature this season, seen exclusively on NAPHL.com.
The 'NAPHL Event Highlights' will be compiled and can be viewed after every NAPHL on the NAHL TV platform and features the top goals and saves of the week from the NAPHL events that takes place each month during the season.
The most recent highlight video comes from the NAPHL 18U Showcase played this past weeekend in Romeoville, Illinois. At most the events, there are a few teams who end up going undefeated, but that wasn't the case in Romeoville as the parity in the 18U Division was on display.
Featured from the event are:
Tyler Benson - Pursuit of Excellence 18U
Paul Boutoussov - Anaheim Jr. Ducks 18U
Thomas Kolaz - St. Louis Selects 18U
Mason Carosella - Detroit Falcons 18U
Michael Zenone - Cleveland Jr. Lumberjacks 18U
Michael Rosholt - Phoenix Firebirds 18U
Steven Gustafson - Pikes Peak Miners 18U
Ethan Stafford - Lansing Capitals 18U
Robert Trujillo - San Jose Jr. Sharks 18U
Justinas Joksas - Atlanta Fire 18U
Charlie Singerhouse - New Jersey Jr. Titans 18U
EJ Blakeslee - West Michigan Hounds 18U
Troy Double - Esmark Stars 18U
Taylor Hickman - California Titans 18U
Brandon Duhaime - Pursuit of Excellence 18U
Jack Moore - Texas Tornado 18U
Rhodes Dolan - Omaha AAA 18U
Austin Junger - St. Louis Selects 18U
Zachary Wolivar - Anaheim Jr. Ducks 18U