Romeoville 18U event comes to a close
November 11, 2013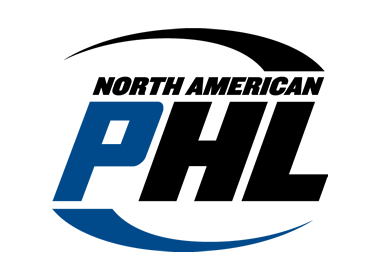 The NAPHL 18U Showcase in Romeoville, Illinois wrapped up on Monday with each team playing its fourth and final game of the event.
In a display of the great parity that exists in the 18U Division this season, not one team entered the final day undefeated at the event.
Over two dozen scouts were on hand to watch the action and there will be some announcements later this week of some NAPHL 18U players who have already signed NAHL tenders.
Also,
Game Time Sports Photos
was on hand this past weekend and took photos of the event. All NAPHL teams were photographed and the photos should be online very soon. You can view all the event photos
here
.
Here is a look at the final day of action:
Texas 6 vs. Cleveland 1 – The Tornado finished the event with a 3-1 record thanks to a 6-1 win over Cleveland. Jack Moore had a four point game and finished the event with 9 points overall. Cleveland's lone goal came from Trey Rossbach and the Lumberjacks finished with a 1-3 record in Romeoville.
Pursuit of Excellence 4 vs. Atlanta 2 – POE finished the event with a 3-1 record thanks to a 4-2 win over Atlanta. Tyler Benson had a goal and eight points overall at the event and Zack Andrusiak extended his point streak to four games with two assists. Ivan Brvenik scored both goals for the Fire, who finished the event with a 0-3-1 record.
Esmark 2 vs. New Jersey 0 – Joseph Recktenwald posted the shutout for the Stars, who went 3-1 at the event in Romeoville, with all three wins coming via the shutout. Troy Double and Josef Kittelberger had the goals for Esmark. New Jersey finished the event 1-3 and scored just five goals in the four games.
Lansing 4 vs. San Jose 3 – The Capitals turned things around after losing their first two games to win their next two to finish the event at 2-2, which included a 4-3 win over San Jose on Monday. Sean Smalley scored twice and Trenton Kulczyk and Alex Husak recorded goals for Lansing. Robert Trujillo scored twice for the Sharks, who also finished the event with a 2-2 record.
Pikes Peak 8 vs. Detroit 1 – The Miners finished the Romeoville event with a 3-1 record thanks to an 8-1 win over Detroit. Six players recorded multi-point games including Christian Gums, Steven Gustafson, Evan Dorwart, Jeremy Solat, Riley DeFazio and Ethan Solat, who had a three-point effort. Mason Carosella scored the lone goal for the Falcons, who finished with an 0-4 record.
Anaheim 3 vs. West Michigan 1 – Rock Boynton made 34 saves and Elijiah Barriga and Connor Reed each had two assists as Anaheim completed a 3-1 record at the Romeoville event with a 3-1 win over the Hounds. Parker Dietz, Paul Boutoussov and Alex Kalau scored for the Ducks, while Devin Farkas had the lone goal for West Michigan, who finished 2-2.
California 6 vs. St. Louis 5 (SO) – In one of the wilder games of the event, California came from behind to win an 18-man shootout and finish the event with a 3-1 record. Evan Somoza had the shootout winner and Eric Weber, Zack Savereide, Taylor Hickman, Corey Palone and Aaron Murray scored for the Titans. St. Louis goals came from Trevor Thornton, John Patterson, Sam Yauch, Austin Junger and Jacob Champaign as the Selects finished with a 2-1-1 record.
Omaha 9 vs. Phoenix 3 – Omaha scored six, 3rd period goals on their way to a 9-3 win and a 3-1 record in Romeoville. Nathan Madeiros scored twice as did Cade Warner and Tycho Falk, Luke Lijewski and Miles Manson also had multi-point games in the win. Jim Ericsson, Adam Curwin and Dylan Teed scored for the Firebirds, who finished the event with a 1-3 record.