Day 2 in Romeoville set for Saturday
November 9, 2013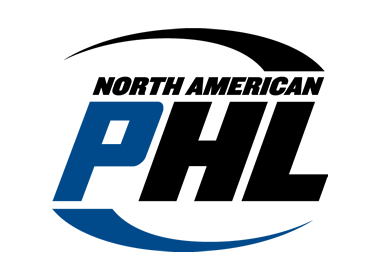 Day 2 of the NAPHL 18U event at Canlan Ice Sports in Romeoville, Illinois continues on Saturday with another action-packed day. All 16 of the NAPHL's Midget Major (18U) teams are competing at the event.
Each NAPHL 18U team competing in the Romeoville event will play a total of four games during the weekend.
All games at the Romeoville event will be broadcast live over the Internet through FASTHockey.
Click here for scores, schedule and stats
Day 1 recap:
The big winners on Day 1 of the NAPHL 18U Showcase in Romeovile were the West Michigan Hounds and the Texas Tornado, who both went 2-0 on Day 1. West Michigan did it via their team defense as they defeated the California Titans 4-2 and the Esmark Stars 2-1. Goaltender Ben Coopes made 17 saves in the win over Esmark and Kyle Berry had the game winning goal. Berry also assisted twice in the 4-2 win over California. Texas also won with a tight defense, allowing just a goal in two games. Goalie Tristan Weinholzer posted the shutout in the 5-0 win over San Jose and goalie Alex Gross made 27 saves in a 5-1 win over Phoenix.
Other winners on Day 1 were the St. Louis Selects, who beat the Cleveland Jr. Lumberjacks, 2-1. Pursuit of Excellence stay close to the top of the standings with a 4-2 win over New Jersey. The Pikes Peak Miners picked up one of the bigger wins of the day as they beat previously unbeaten Lansing, 4-2. The Omaha AAA Hockey Club stayed hot with a 5-2 win over the 1st place Anaheim Jr. Ducks.
Before being defeated by West Michigan, Esmark shutout Detroit 4-0 thanks to 19 saves from Brian Baker. San Jose also won earlier in the day with a 4-3 shootout win over Atlanta. Cleveland picked up a big win in their second game of the day which was a 4-2 win over the Fire. New Jersey won their final game of the day thanks to 16 saves from Joe Hacker in a 2-0 shutout win over Phoenix.
Featured are:
Cole Hepler - Esmark Stars
EJ Blakeslee - West Michigan Hounds
Jason Fritsche - Cleveland Jr. Lumberjacks
Zach Lloyd - San Jose Jr. Sharks
Austin Junger - St. Louis Selects
Connor Walker (SAVE) - Phoenix Firebirds
Dalton Skelly - Texas Tornado
Rhodes Dolan - Omaha AAA
Connor Hutchins - Pikes Peak Miners
Ethan Stafford - Lansing Capitals
Charlie Singerhouse - New Jersey Jr. Titans
Zach Andrusiak - Pursuit of Excellence
Devin Pierce - Atlanta Fire
Zach Wolivar - Anaheim Jr. Ducks