NAPHL 18U event in Romeoville just one week away
November 1, 2013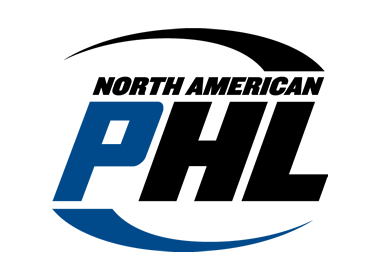 The 2013-14 North American Prospects Hockey League (NAPHL) regular season resumes in one week, with its third event of the year taking place from November 8-10 at Canlan Ice Sports in Romeoville, Illinois. All 16 of the NAPHL's Midget Major (18U) teams will compete at the event.
Each NAPHL 18U team competing in the Romeoville event will play a total of four games during the weekend. All games at the Romeoville event will be broadcast live over the Internet through FASTHockey.
View the complete 18U schedule in Romeoville here
Information: Hotels, Rental Cars, Tickets
The event will be held at Canlan Ice Sports in Romeoville, Illinois, and will mark the second straight season NAPHL event has been held at the facility. Canlan Ice Sports Romeoville is a three-sheet ice facility and is one of the premier skating facilities in the Chicago-land area, located 45 minutes from downtown Chicago. It is also home to the NA3HL's Chicago Jr. Bulldogs.
In addition, the NAHL Event Scouting System will continue in Romeoville. The Event Scouting System is lead by Craig Barnett, Coordinator of Player of Personnel for both the NA3HL and NAPHL. Barnett's primary role is to coordinate the scouting at all NA3HL and NAPHL events, and to promote player advancement and to supply information to NAHL, NCAA and other junior and collegiate coaches. In order to be included in the Event Scouting System, all NAPHL players must register and complete a player profile, which can be found here.
As an additional element to the program this season, an education and NCAA compliance seminar will be presented to players, coaches and parents at Canlan Ice Sports in Romeoville on Friday, November 8th. The schedule for teams is as follows: 11:45am-Detroit, West Michigan; 1:45pm-Atlanta, St. Louis; 2:45pm-Open Session; 3:45pm-Texas, New Jersey; 4:45pm-Open Session; 5:45pm-Lansing, Omaha. Parents are highly encouraged to attend the seminar.
This will be the same presentation used in NAHL seminars and the focus will be on differences between NCAA Division I and Division III, the breakdown of new NCAA I conference landscape, NCAA Initial Eligibility information including important new rules going into effect for 2016 and how future players will be affected, the recruiting process and how to market yourself.