Watch Now: Recap of fundraiser for Dean Dixon
October 28, 2013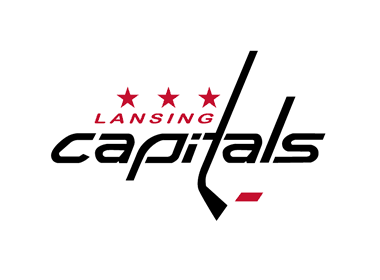 Back on August 15th, the Greater Lansing Amateur Hockey Association (GLAHA), parent association of the Lansing Capitals Midget AAA program of the North American Prospects Hockey League (NAPHL), held a Skate-A-Thon and alumni game to raise money for long time Lansing Capitals Head Coach and Co-Founder Dean Dixon.
Earlier this year, Dean was diagnosed with a brain tumor. Even though the tumor was thought to be inoperable, it was removed and Dean is continuing his fight through radiation and chemotherapy.
The theme of the event was "Game On", a quote that Dixon used in a letter to his former players after the first sign of hope that there was treatment for what was diagnosed.
Coach Dixon made an unexpected appearance at the event and provoked emotion from all in attendance. In addition to the Skate-A-Thon, a Red vs. Black alumni game was held and Coach Dixon participated in the ceremonial puck drop. Coach Dixon's son Grant Dixon was the ceremonial captain for the Red team and was grateful for all the support for his father.
"It means a lot to the family and its great to see how many people he has positively affected," Grant said. "It means the world that everyone came out to help support the family and help take care of some of the things that come along with this scenario." All of the proceeds from the event will be used to help pay for Coach Dixon's medical bills.
Dixon, a former captain for the Lake Superior State University NCAA Division I hockey team, has been a vital member of the Lansing Capitals Midget program since their beginning in 2007. The Capitals have been apart of the North American Prospects Hockey League (NAPHL) since its inception and Dean has coached multiple players that have gone on to be successful in the NAHL and NCAA ranks.