Watch Now: NAPHL Event Highlights-San Jose
October 23, 2013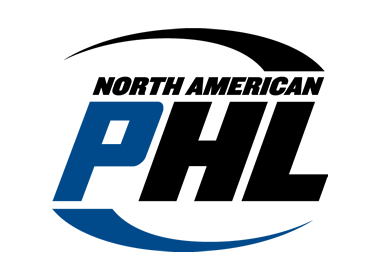 The North American Prospects Hockey League (NAPHL) is pleased to continue an exciting new feature this season, seen exclusively on NAPHL.com.
The 'NAPHL Event Highlights' will be compiled and can be viewed after every NAPHL on the NAHL TV platform and features the top goals and saves of the week from the NAPHL events that takes place each month during the season.
One of the many benefits of the most recent NAPHL event is the number of highlights that occur during the four-day period. There are so many goals and saves to chose from that it is almost impossible to come up with the perfect list, but here are some of the event highlights we think you will enjoy.
Featured from the event are:
Ethan Solat - Pikes Peak Miners 18U
Jason Fritsche - Cleveland Jr. Lumberjacks 18U
Austin Pickford - California Titans 16U
Nikolay Knyzhov - Phoenix Firebirds 16U
Samu Suominen - California Titans 18U
Michael Rosholt - Phoenix Firebirds 18U
Tanner Osterkamp - Anaheim Jr. Ducks 16U
Spencer O' Connell - Cleveland Jr. Lumberjacks 16U
Elijah Barriga - Anaheim Jr. Ducks 18U
Mick Nesbit - San Jose Jr. Sharks 18U
Jordan Timmons - Esmark Stars 16U
Matthew Ebertin - San Jose Jr. Sharks 16U
Brandon Duhaime - Pursuit of Excellence 18U
Tanner Gilliland - Esmark Stars 18U
Brendan Doyle - Pikes Peak Miners 16U
Cole Booth - Pursuit of Excellence 16U