West Showcase enters final day
October 21, 2013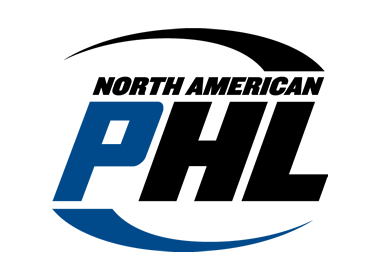 In the third day of competition at the NAPHL West Showcase in San Jose, it was the 18U teams and the completion of the Bantam Tournament Series (BTS) that took center stage. Each 18U squad played in two games and the BTS championship game was played.
The 16U's played in one game trying to jockey for position in the standings. The final day of competition on Monday will see each of the 18U and 16U clubs playing in one game before heading home.
The next NAPHL event on the schedule for the 2013-14 season will be in Romeoville, Illinois and will feature all 16 of the 18U teams.
18U Division Update
The Anaheim Jr. Ducks, the Esmark Stars and the California Titans each won both of their games on Sunday. Entering the final day of the West Showcase, Anaheim sits atop of the 18U standings with an 8-1 record. On Sunday, they beat Pursuit of Excellence and Pikes Peak by a combined 12-4 score. Esmark beat Pikes Peak 3-1 and Phoenix 5-2. The Titans continued their hot play with wins over San Jose and Cleveland. Pursuit of Excellence and the San Jose Jr. Sharks each had a 1-1 record on the day. Cleveland finished 0-1-1 and Pikes Peak and Phoenix each lost twice.
16U Division Update
In Game 1, Pursuit of Excellence picked up their first win of the NAPHL West Showcase with a 4-1 win over the Phoenix Firebirds. Cole Booth scored twice in the POE win. In one of the more competitive games of the event, Anaheim edged Esmark 3-2. Brad Estrada, Tanner Osterkamp and Eric Wright scored for the Ducks, while the Stars had goals from Jordan Timmons and Beau Heakins. The San Jose Jr. Sharks kept their good play going with a 14-0 win over Cleveland. Sam Reveles and Evan Pace each had a hat-trick and Didrik Koister had a five point game. Devin Cooley made 12 saves in the shutout. In the final 16U game of the day, Brendan Doyle had two goals and two assists for Pikes Peak in a 5-3 win over the California Titans. Trevor Paradise had a three point game for Pikes Peak and David Fessenden made 49 saves. Cody Key and Andy Dunn each had a goal and an assist in the Titans loss.
Bantam Tournament Series
The San Jose Jr. Sharks '99 team won the Bantam Tournament Series in San Jose with a 5-2 win in the Championship game over the Anaheim Wildcats '00 team. Nolan Chao and Joseph Cassetti each had a goal and an assist in the win and Cameron Sniffin made 19 saves in the win. In the other BTS games, Pursuit of Excellence edged the California Titans 4-3 to take 3rd place. The Anaheim Wildcats '99 team took 5th place with a 5-2 win over the San Jose Jr. Sharks '00 team.