Cream rising to the top on Day 2 of NAPHL games
September 20, 2013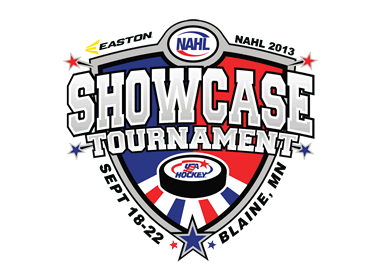 Day 2 of the NAPHL season at the 11th annual NAHL Showcase saw the 18U teams take center stage as the majority played two games on Friday, while the schedule saw the 16U teams each play once.
It was all done in front of another day of record-breaking attendance by junior, NCAA and NHL scouts. To date, over 300 scouts are in attendance at the Showcase.
All NAPHL games at the Showcase can be viewed live on FASTHockey
Click here for an updated scoreboard and boxscores
18U Day 2 recap:
The big winners on Day 2 and so far this season has been a list of familiar teams and also some new faces. Familiar teams at the top of the standings that remain undefeated at 3-0-0 are the Lansing Capitals, who were an 18U finalist last season, the Anaheim Jr. Ducks and the Pikes Peak Miners. However, also sitting at 3-0-0 is the Omaha AAA Hockey Club and Pursuit of Excellence. The Texas Tornado have started well and are the only 2-1-0 team in the 18U Division.
It is easy to see why the team are at the top of the standings as most of the early scoring leaders are on that group of teams. Three players are tied for the 18U lead in scoring with seven points, including Omaha teammates Nathan Medeiros and Tycho Falk. Also with seven points in 15-year-old scoring sensation Tyler Benson, who also has seven points in three games played. A quartet of players are sitting at six points including Pikes Peak defenseman David Dziezawiec. Pikes Peak's Ethan Solat continues to lead the 18U Division in goals with five.
The Omaha goalies have also had a hand in helping the team to their 3-0-0 start. Justin Ketola has pitched a shutout in both games he has started and Chase Horton of Omaha also has a shutout to his credit. Other goalies with 2-0 records include Pursuit's Ryan Bontorin, Anaheim's Rock Boynton, Pike Peak's Evan Smith and Lansing's Jacob Gwillim.
San Jose, Phoenix, Atlanta and Detroit are still looking for their first wins.
16U Day 2 recap:
In the 16U Division, four teams remain undefeated. The Lansing Capitals have been the most dominant club thus far, as they have won all three of their games by a combined 18-0. Right behind the Capitals are the Pikes Peak Miners, the defending champion Omaha AAA Hockey Club and the San Jose Jr. Sharks. Four teams sit at 2-1-0, including New Jersey, California, Esmark and Texas.
Two players are leading the scoring race, each with seven points. Omaha's Tarek Baker and New Jersey's Ryan Walker are leading the 16U Division in scoring. Behind them is a trio of players, each with six points. They include Lansing's Ethan Stutzman, St. Louis forward Shane Quinn and New Jersey defenseman Brad Becker.
Two goalies sit atop of the goaltending statistics. Both have played in two games and posted two shutouts to date. They include San Jose's Jacob Acton and Lansing's Colt Hanks.
Pursuit of Excellence, West Michigan, Detroit and Cleveland will all enter Day 3 looking for their first win.