NAHL partners with Pointstreak 5050 for the NAHL Showcase
September 19, 2013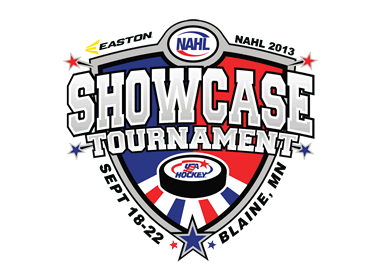 BLAINE, MINNESOTA – The North American Hockey League (NAHL) is pleased to announce their partnership with Pointstreak 5050 at the 11th annual NAHL Showcase Tournament, taking place from September 18-22, 2013 at the Schwan Super Rink in Blaine, Minnesota.
The Pointstreak 5050 system tracks and collects raffle purchases through touch screen kiosks, and mobile hand-held devices, which are both in use at the Schwan Super Rink at this week's NAHL Showcase. Every transaction is electronically tallied and updated to the television screens throughout the lobby and the venue, which has already created a lot excitement this week. The system ensures accountability, eliminates human error and provides up to the minute reporting.
"We are excited to be involved with the NAHL on this venture. We have had a long-standing relationship with the league and expanding that to include the Pointstreak 5050 takes our partnership to a whole new level," said Kevin Lovitt, President of Pointstreak 5050. "We think it will add to the excitement surrounding the NAHL Showcase and will be an additional element that enhances the event."
Fans can track the progress and running total of the 5050 on the TV screens in the arena or online here
The winning 5050 ticket number will be drawn on Saturday, September 21st at 9pm (central) at the Schwan Super Rink. The winning ticket holder can redeem their prize at the merchandise table in the main lobby by Noon on Sunday, September 22nd, or by contacting Sara Danielson (sdanielson@nahl.com) within 30 days of the drawing. The winner must have the original ticket with the winning number to claim the prize. They also must be 18 years of age or older to win the prize. The winner will be responsible for any applicable fees and taxes.
Over the last two years, Pointstreak 5050 has helped teams, organizations and events contribute millions of dollars to help fund hospitals, support youth sports, deliver dreams. In sum, Pointstreak 5050 helps build communities. Everyone dreams of holding the winning ticket but the true winners are the many charities and organizations that Pointstreak 5050's raffles support. In every case, Pointstreak 5050's technology and platform has allowed teams to funnel greater dollars back into the organizations and causes that mean the most. The revenues generated during this week's 5050 drawing will be used to educate the players in the NAHL about player safety.