Event Scouting System to continue in 2013-14 for NA3HL, NAPHL
September 12, 2013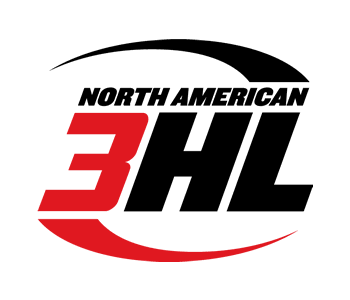 The North American 3 Hockey League (NA3HL) and the North American Prospects Hockey League (NAPHL) are pleased to announce the continuation of the Event Scouting System during the 2013-14 season. The Event Scouting System will once again be lead by Craig Barnett, Coordinator of Player of Personnel for both the NA3HL and NAPHL. Barnett's primary role is to coordinate the scouting at all NA3HL and NAPHL events, and to promote player advancement and to supply information to NAHL, NCAA and other junior and collegiate coaches.
"There was such an overwhelming and positive response last season from this initiative that we felt it was an absolute must to continue this season," said NAHL Commissioner Mark Frankenfeld. "Craig does a great job of obtaining and organizing the player information, and he continues to enhance the relationships that open up opportunities for these players to advance to the next stages of their careers, be it collegiate or junior.
Frankenfeld continued, "There are a record number of former players from both the NA3HL and NAPHL currently on NAHL rosters, so we feel this is a very important piece to the recruiting puzzle. With over 1,100 players actively playing in both the NA3HL and NAPHL this season, Craig's role is essential in coordinating, organizing and distributing the Event Scouting System report and results to junior and college coaches."
In order to be included in the Event Scouting System, all players must register and complete a player profile, which can be found
here
.
As an additional and new element to the program this season, education and NCAA compliance seminars will be presented to players, coaches and parents at selected events throughout the year. This will be the same presentation used in NAHL seminars and the focus will be on differences between NCAA Division I and Division III, the breakdown of new NCAA I conference landscape, NCAA Initial Eligibility information including important new rules going into effect for 2016 and how future players will be affected, the recruiting process and how to market yourself.
Barnett's main responsibilities are to streamline player information to assist in the advancement of all NA3HL and NAPHL players by supplying junior and college coaches with the most up-to-date information possible that is provided by the players. His main tasks are to promote a player profile of each player, organize scouting data, develop line charts and channel the information up to NAHL and NCAA coaches.
"Each player's individual profiles are essential for the recruiting and scouting process as it will provide a platform to attach their scouting reports from our events, as well as providing personal, academic and athletic information for the NAHL and NCAA coaches to assess," said Barnett. "These profiles will only be accessible by the player themselves, as well as, all NAHL and NCAA programs. Last season, more than 90% of all NCAA I and III coaches utilized the Cardinal system, thus an effective way to maximize our efforts with this initiative."