Jr. Titans 16U club shines at USHL Atlantic Showcase
September 11, 2013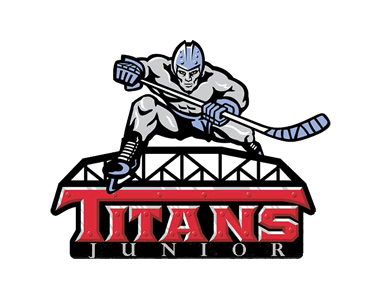 The New Jersey Jr. Titans 16U club, members of the North American Prospects Hockey League (NAPHL), had a great amount of success this past weekend as they went 5-0-1 to win the USHL Atlantic Showcase, held in Hackensack, New Jersey. The Jr. Titans competed in the largest division at the showcase against 15 other teams from around the country and came out on top of the division.
During the round-robin stage, the Jr. Titans defeated the New Jersey Rockets 4-0, Connecticut Wolf Pack 6-3 and New York Applecore 3-2. They also battled to a 2-2 tie against the Rocky Mountain Roughriders. The Jr. Titans were put to the test in the semi-final game as they defeated the New Jersey Devils 2-1 in a shootout. In the final, the Titans beat the Long Island Gulls 4-2 to take the 16U Championship for the showcase.
The Jr. Titans benefitted from a consistent offensive attack from their entire roster for the duration of the tournament. The leading point producers for the weekend were Ryan Walker, Matt Kidney and Mike Gelatt, who scored eight, six and five points, respectively.
Although the offense was key for the Titans victory, the player who stole the show over the weekend was goaltender Mike Cernero, who Head Coach George Haviland said was outstanding all weekend. Cernero was awarded the tournament's Most Valuable Player award for his play.
Coach Haviland was happy with how his team performed and believes the team's experience playing in the NAPHL had a lot to do with his team's victory at the showcase. "It means a lot to our team to win a preseason tournament with other top teams around the country and it definitely brings us closer together in preparation for Blaine and the start of the season," said Haviland. "Being part of the NAPHL prepares our players for these type of events and they used their experiences from the NAPHL to be able to go 5-0-1."
The Jr. Titans will join the rest of the NAPHL members at the Schwan Super Rink in Blaine, Minnesota next week as their season starts as apart of the 11th annual NAHL Showcase.