NAHL announces partnership with Franklin Virtual High School
September 3, 2013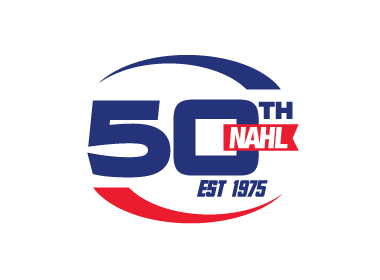 The North American Hockey League (NAHL) is pleased to announce a new partnership with Franklin Virtual High School (FVHS) to serve as the exclusive educational services partner of the NAHL, NA3HL and NAPHL for the 2013-14 season. As part of the agreement, the NAHL and its member leagues will promote FVHS programs and services through a variety of means including team, online and event promotion.
FVHS is a trusted and fully accredited online high school designed to work around the student's needs and schedule. FVHS offers a 100% online classroom environment offering tutoring and live certified teaching staff and very low cost. To date, nearly 500,000 students have successfully used the FVHS curriculum. It is a school that is designed to let the student do things the way they want, when they want, and how they want.
"One of the things that goes hand-in-hand with the on-ice development of our student-athletes is their continuing education," said NAHL commissioner Mark Frankenfeld. "Franklin Virtual High School allows students at a critical point in their lives to continue their education, while also understanding their schedule and time constraints. Our groundbreaking partnership will support and promote the variety of programs that Franklin offers that cater to a wide range of people. We look forward to this new and exciting relationship and the innovative and unique promotions that will accompany the partnership."
"We are thrilled with the opportunity to partner with an organization that has the tradition and credibility of the NAHL," said David Hooser, Chief Administrative Office of Franklin Virtual High School. "Franklin has something for everybody, no matter the age or ability. We want to be sure that no matter who the student is, that they have a successful, nurturing and pleasurable experience with Franklin that will last them a lifetime."
Franklin Virtual High School offers a core of main programs to the prospective student. Their full-time SACS accredited High School Diploma Program provides options based on the student's needs and goals. FVHS students enjoy the flexibility of attending class on their schedule yet receiving live teaching support to assure success in reaching their goals. Their part-time or independent study program allows students to take an individual class for personal improvement goals or to make up and incomplete, missed, or failed class. Any class completed at FVHS will be accepted by ALL regionally accredited public or private high schools (pre-authorization required). The Franklin Fast Track Program (18+ Adults Only) is ideal for adults without the time to enroll in full time classes. Adult students can graduate in less time than it might take just to find a GED ® testing center, let alone the many hidden costs and time associated with it. Finally, students can prepare for the GED®, SAT®, ACT® or your State Exit Exams with Franklin's Virtual Tutor courses. They feature a diagnostic pre-assessment and instructional course customized to the student's testing needs.
About Franklin Virtual High School
Franklin Virtual High School (FVHS) opened in 2009 as an online alternative to traditional high school education. They are located in Tallahassee Florida, with corporate offices in Scottsdale, Arizona. FVHS is a Fully Accredited school through the Southern Association of Colleges and Schools (SACS). Their graduates continue on to obtain Commercial or Government jobs, Military, Universities, Community College or Vocational and Trade schools. The curriculum has been recognized for promoting and maintaining a well-balanced education program and for meeting or exceeding standards considered essential for quality education. Students may enroll in as few or as many classes as they wish and may add or drop them at any time. FVHS was designed with the student in mind. All courses are available entirely online, including quizzes, tests, exams, lab work, and study materials. They have a caring and supportive staff that assist the student throughout the education process to ensure a successful, nurturing and happy experience. Visit FVHS online at
www.franklinvirtualschools.com