Top WHL draft pick Benson to play for POE
July 17, 2013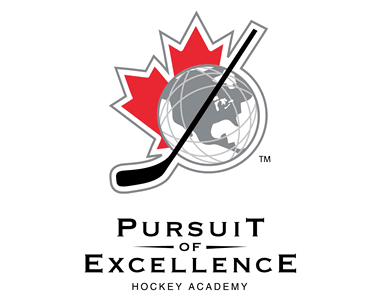 The Pursuit of Excellence Hockey Academy (POE), proud members of the North American Prospects Hockey League (NAPHL) have announced that Tyler Benson, the 1st overall draft pick in the 2013 Western Hockey League (WHL) draft by the Vancouver Giants, has committed to play for the Pursuit of Excellence Midget 18U team in the NAPHL for the 2013-14 season.
Benson, 15, was a standout for the Edmonton based Southside Athletic Club (SSAC) Lions Bantam AAA team last season. The Edmonton native set a new scoring record for the Alberta Major Bantam Hockey League (AMBHL) last season when he tallied 57 goals and 89 assists for 146 points in only 33 regular season games. The previous record was held by the Portland Winterhawks' Ty Rattie when he notched 131 points as a member of the Airdrie Xtreme during the 2007-08 season.
"I chose POE because I feel it's the best place to develop my game and take it to the next level," Benson said. "They have proven results with Justin Schultz and Curtis Lazar and I look forward to try and follow in their footsteps."
The 5'11/185 lbs. forward helped lead his team to a league best 28-1-4 record during the AMBHL regular season. The Lion's captured the AMBHL Provincial Championship going 10-1 through the playoffs. Benson led all scorers with 37 points (15g-22a) in 11 games. Southside also claimed the Western Canadian AAA Bantam Championship going 4-0-1 in the process.
Benson tied as the top scorer for the tournament with nine goals and four assists for 13 points in five games. Most impressively he scored a hat trick that included the game winning and insurance goals in the gold medal game to lead his team to a 5-3 win over North Shore Winter Club.
"POE is very excited to work with a player of Tyler's' ability and enable him to develop his skills to prepare him to play in the WHL next year," President and Owner David Roy said. "Tyler exemplifies the kind of character that we pride the POE program on; he is determined, passionate and eager to learn."
The Pursuit of Excellence Hockey Academy is a 10 month academy dedicated to enriching the lives of young hockey players both on and off the ice. They have been members of the NAPHL since the 2011-12 season.