Two former NAPHL players named to NHL Central Scouting Futures list
July 10, 2013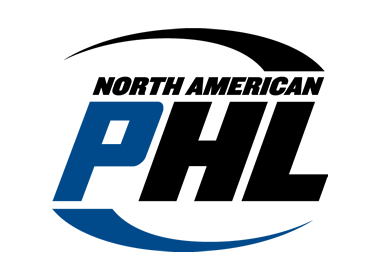 The North American Prospects Hockey League (NAPHL) is pleased to announce that two of its former players have been selected as the 2013-14 NHL Central Scouting Futures list. The list identified former Omaha AAA Hockey Club 16U forward Chris Wilkie and former California Titans 16U goaltender Thatcher Demko. Both players played in the 16U Division during the 2010-11 season in the NAPHL, with Wilkie playing an additional 16U season in 2011-12.
This news comes on the heels of three former NAPHL players, Zach Pochiro (Nevada Stars 2009-10), David Drake (Indiana Jr. Ice 2011-12) and Mile Liberati (Pittsburgh Viper Stars 2010-11), being selected in the 2013 NHL Entry Draft held back on June 30th.
The NHL Central Scouting Futures List is a preliminary list that highlights future 'A' and 'B' rated players, who are projected to go in the first three rounds of the 2014 NHL Draft. The 2014 NHL Draft is scheduled for June 27-28, 2014 as will be hosted by the Philadelphia Flyers at the Wells Fargo Center in Philadelphia, PA
Wilkie, 17, was a forward for the Omaha AAA Hockey Club 16U program for two years in the NAPHL as he racked up 56 points in 38 regular season games during his tenure. He also 13 points in eight career NAPHL playoff games. His breakout season came in 2011-12 when he not only led his team in scoring, but the entire NAPHL as well. His 22 goals, 26 assists and 48 points were tops in the entire league and all three age divisions. During the season, Wilkie committed to play NCAA Division I hockey at the University of North Dakota.
Wilkie's play sparked the attention of the scouts from the USNTDP program, in which he was selected to play for and spent the entire 2012-13 season with. He registered 31 points in 56 games last season for the USNTDP team.
"Chris's two years in the NAPHL was huge for his development and maturity as a player," said Omaha 16U head coach David Wilkie, who is himself a former NHL'er. "The lessons and experiences that he gained in his time in the league have proved to be invaluable and hopefully he continues to play well this year and increase his stock for the upcoming 2014 NHL Draft. I think it is validation that we are continuing to do a good job in building our program to a point where top prospects see Omaha as a very good place to come and play and that we will continue to develop top players that have a chance to play hockey for a long time."
Demko, 17, spent time as the goalie for the California Titans 16U team in the NAPHL during the 2010-11 season. Sporting a 7-2-1 record with a very respectable 92.2% save percentage and a 1.90 goals against average. His save percentage and goals against average both ranked fourth in the 16U Division during the 2010-11 season.
Demko went onto play for the Omaha Lancers in the USHL during the majority of the 2011-12 season where he also spent some time with the USNTDP 17-Team. During this past season, he played for the USNTDP 18-Team and also was the starting goalie for the Silver Medal-winning Team USA at the 2013 18U World Championships held in Sochi, Russia this past April. This past December, he committed to play NCAA Division I hockey for Boston College.