NAPHL has ties with new USA Hockey model programs
June 24, 2013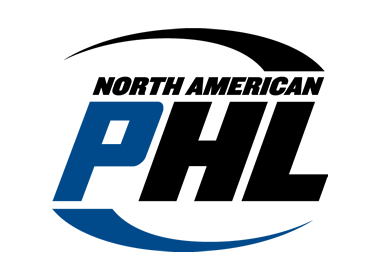 USA Hockey announced today that the Kalamazoo (Mich.) Optimist Hockey Association, the Kettler Capitals, the Montgomery (Md.) Youth Hockey Association and San Jose Jr. Sharks have been named USA Hockey Model Association programs.
Two of the four associations (Kalamazoo and San Jose) have 18U and 18U teams that are a part of the North American Prospects Hockey League (NAPHL).
With the designation, the four organizations have committed to follow the American Development Model in full at the 8-and-under, 10-and-under and 12-and-under age groups. The ADM is based on age-appropriate training to fully benefit children in their hockey and overall athletic development.
"We are excited to welcome this next group of model associations," said Kevin McLaughlin, senior director of hockey development for USA Hockey. "They're committed to ensuring the best possible competition and training environment for kids involved in their programs."
As a benefit of their model program designation, Kalamazoo Optimist Hockey Association and the San Jose Jr. Sharks will receive added support from USA Hockey to assist in implementing the ADM throughout their programs, including equipment, signage, and educational materials. Further, all four will receive on-going staff support from USA Hockey's national office, including in-depth coaches training and parent education that will commence in early September.
Our mission is to continue to grow the game of hockey in the Bay Area and provide all the tools necessary for our customers to enjoy the game for years to come," said Jon Gustafson, general manager of Sharks Ice, which houses not only two NAPHL teams, but a regular NAPHL event in October. "We are honored to be a driver and a partner with USA Hockey and the ADM program, which emphasizes long-term skill development and creating a love for the game. California is now considered a thriving hockey market and we are very excited about the future growth on the West Coast."
"The Hounds are very excited about KOHA becoming a Model Association. Our relationship with The Kalamazoo Optimist Hockey Assoc. has grown in the past few years and being a part of the largest youth hockey association in our district is definitely a benefit to what we are trying to do with the Hounds," said Tom Berry, Executive Director of the NAPHL's West Michigan Hounds. "The Hounds players and coaches have been working with KOHA in their ADM clinics in the past. We look forward to continuing the growth and development of youth players in our area."
NOTES: The ADM, with full support from the NHL, was launched in January of 2009 to provide associations nationwide – for the first time ever - a blueprint for optimal athlete development. The ADM is based on age-appropriate training and uses long-term athlete development principles as its foundation. It is for players of all ages and ability levels, including the most competitive ... The associations announced today join the Arvada (Colo.) Hockey Association, Colorado Springs Hockey Association, New Jersey Bandits and Orchard Lake (Mich.) United in being recognized as USA Hockey Model Association programs.