NAHL signs three-year extension with Pointstreak
June 18, 2013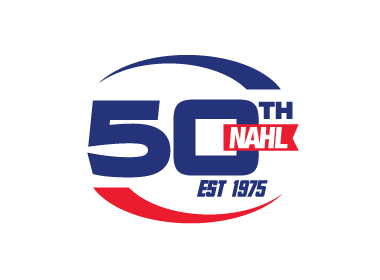 The North American Hockey League (NAHL) and Pointstreak Sports Technologies are pleased to announce a three-year renewal agreement that will extend to the end of the 2015-16 season. Celebrating its 38th season in 2013-14, the NAHL is the oldest and one of the largest junior leagues in the United States with 24 teams in 11 states.
"We are excited about continuing our long and productive relationship with Pointstreak. We continue to be impressed with their service and professionalism and we're proud to be one of their longest standing clients," said NAHL Commissioner Mark Frankenfeld. "We continue to try and set the standard in all areas and the way that information and statistics is delivered by Pointstreak on a daily basis plays a big part in our success."
"The NAHL has played a huge role in changing the lives of young adults. We are grateful for the extended opportunity in optimizing the overall experience of hockey fans," said Scott Secord, President and CEO of Pointstreak Sports Technologies.
The NAHL will utilize Pointstreak Sports Technologies services for real-time statistics, networked league and team websites, as well as, athlete recruitment and performance tools. The agreement is also inclusive of the 18-team North American 3 Hockey League (NA3HL), which is a Tier III junior circuit and the North American Prospects Hockey League (NAPHL), a 32-team Midget Major and Midget Minor league, both of which are operated by the NAHL.
Pointstreak provides the NAHL member teams with uniformed, professional and integrated websites which have the capability to provide updated content with access to league and team information, real-time scoring, flash, video replay, official statistics and a centralized audited ad serving platform. The NAHL Network will continue to provide the league with greater control of its content and league message, as well as provide a platform for its sponsors and advertising partners to deliver their message to visitors to the related team sites.
Member team websites will boast a fully featured content management system that will provide teams with full control over their site content with unprecedented access to custom statistics components that will seamlessly integrate with Pointstreak statistics.
For more information, visit Pointstreak Sports Technologies' website at www.pointstreak.com