Rubber Magazine Cover Story: Titanic Effort
May 30, 2013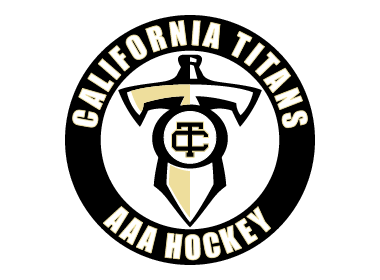 The year was 1983, and the suburban community of Conejo Valley straddling the border of Ventura and Los Angeles Counties was hardly a hotbed of ice hockey activity.
Surfing and skateboarding were the preferred recreation activities for local kids, and Wayne Gretzky was still a few years from landing down the road in Los Angeles and introducing generations of Southern Californians to this fast-paced game played on sheets of frozen ice.
Yet that didn't keep Scott Slinger out of the rink. He was the head of a fledgling youth hockey program in Conejo Valley, and he and his small staff taught the game to anyone interested in learning.
Fast forward 30 years to today, and Slinger is now working side-by-side with Scott Yorkison, founder and director of hockey for the California Titans, a successful club serving youths all over Ventura and LA Counties (as well as kids from across the country) that, if you carefully connect the dots, is a direct descendant of that Conejo Valley club.
The Titans have been a part of the North American Prospects Hockey League (NAPHL) since the league's inception five years ago.
Through three decades, Slinger's seen this modest program go through myriads of name changes, new rinks and, most of all, measured growth.
Instrumental in the development has been the commitment of Sean McGillivray, Wayne Lavaglio, Paddy O'Donnell, Steve Phillips, Luc Beausoleil and Yorkison. All have contributed countless hours and energy, as well as unparalleled passion and commitment, to the development of youth hockey.
"I got involved in 1983 with the Conejo club and held a number of positions there, and I'm still here," Slinger said, adding that current president O'Donnell and past presidents Lisa England, David Marzullo and Lavaglio have provided strong leadership over the years.
"Mostly, it's just because of the love of the sport and seeing the kids develop. Then they come back 10-15 years later and introduce themselves all over again and tell us what they've accomplished. I've got players I coached whose kids are in our little kids program now."
The Conejo Valley club merged in the early 1990s with the Thunder Hockey Club and took on its name. In the mid-90s, McGillivray bought and expanded a rink that became the team's new and improved home in Simi Valley (and still houses the Titans today 20 years later).
He was also part of a group that founded the Western States Hockey League, creating the first USA Hockey-sanctioned junior league in California (it's now governed by the Amateur Athletic Union).
Yorkison came aboard in 1996 as the coach of a team that had changed its name to the Ventura Mariners, and in 2000 led that Junior B club to its first national championship. The Mariners, at that time, offered A and B teams from Mites through Midgets.
It was with that team a bond was forged that eventually set Yorkison and company on the path to developing the Titans into the full-service program it is today.
"I've always had a passion to field a nationally respected hockey program, and through the Titans at the Tier I level, we've accomplished that," Yorkison said. "Scott Slinger and I always had it in our long-range future plans to achieve that same national exposure for all our teams, and we feel the time is right now to take the organization to the next level."
Starting with the 2013-14 season, all levels will play under the Titans name in what seems like a final step in creating one all-encompassing program.
"We're one of the longest-tenured organizations in California, and that's something we're very proud of," Yorkison said. "It shows our staying power through all the changes and turbulence over the years; we've been a constant.
"Through those years, we've kept the same philosophy as far as developing players and moving players on. We've now kind of evolved; with the way hockey has changed throughout the country with the national-type leagues at the tier level, we're now taking that next step to be a full-service organization from in-house to (USA Hockey's American Development Model), which is a big part of our feeder system, and beyond.
"A family can come here and start at that level, and if they want to continue all the way through, they never have to leave until they're ready to go play junior hockey, if that's the path they're on."
Yorkison estimates that, during the last seven years, 50 players from the Titans program have moved on to play high-level junior hockey, and eight have landed with NCAA Division I programs.
Part of that has to do with the Titans' success on the ice; their 18U AAA team won North American Prospects Hockey League championships in 2009-10 and 2011-12. The other piece of the puzzle is the coaching staff's relentless efforts in showcasing its players.
In recent years, there had been some confusion in Southern California's youth hockey community with the Mariners and Titans playing in the same rink and essentially as one program with two names. Yorksion got together recently with Slinger, O'Donnell, Phillips and other trusted partners to discuss bringing everything under one umbrella, and the idea made sense.
"When somebody refers to a Titan or a Mariner, they're not trying to figure out if it's two different clubs now," Yorkison said. "It's all under one club, and it's coming out of one rink.
"It's sort of a simplified branding thing; A and B will no longer be the Mariners, and everything will be under the Titans umbrella. We don't want to come off like the Titans are some new organization in A and B hockey. We have the history, and it's all the same people; we were just playing under two different flags as we went through the last few years in transition."
The overarching theme with the name change is the Titans' effort to provide consistency from the Squirt level all the way up to Midget 18, whether kids are competing on B or AAA teams.
Phillips has been involved with the program since 1997 and is responsible for the skill development of players of all ages. As a former professional hockey player and 17-year veteran coach, his focus is on helping players hone their skills and hockey acumen as they advance through the Titans ranks and onto junior, collegiate or professional careers.
"As coaches and teachers, we take pride in developing these young athletes while instilling important life lessons along the way, and that's what our definition of success is," Phillips said.
"Our main goal is to make this a top-to-bottom development program where we focus on every level, from in-house and kids just starting out all the way to the tier and 18U AAA level. We're giving the kids just coming into the program something to shoot for, and we want to give them a home from start to finish."
When it comes down to it, the men behind the long-term success of the many programs that meshed together to become the California Titans simply love hockey. And they love what the game can do for kids.
"That's what keeps a lot of us going, to see these young men and women develop in life and know how much we were part of their development and opened doors for them," Slinger said. "We're there to help them with whatever they need, even when it goes beyond hockey."