NAPHL announces teams for the 2013-14 season
May 24, 2013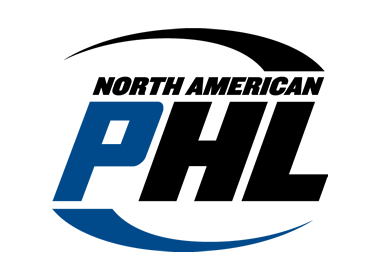 The North American Prospects Hockey League (NAPHL) has announced the 16 programs that have been accepted into the league for the 2013-14 season. Each participating program will ice teams at both the Midget Major (18U) and Midget Minor (16U) levels.
In just four seasons the NAPHL, which will celebrate its fifth anniversary season in 2013-14, has established itself as one of the premiere training grounds for the development and exposure of midget-aged hockey players in the U.S. Dozens of NAPHL players have received scholarships to NCAA Division I schools and hundreds more have been drafted or tendered by North American Hockey League (NAHL), United States Hockey League (USHL) and Canadian Hockey League (CHL) teams.
The NAPHL is a Tier I midget hockey league sanctioned by USA Hockey that maximizes player exposure thru its high-profile recruiting events, which attract hundreds of college, junior and professional scouts annually. The NAPHL is operated by the NAHL's experienced staff and provides an organized and competitive experience guaranteed to benefit all of the participating student-athletes.
"It's hard to believe we are entering our fifth season of operating the NAPHL, but each year our teams have continued to raise the bar, which has elevated the league into one of the premier training grounds of its kind," said Mark Frankenfeld, Commissioner of the North American Hockey League. "Our NAPHL events continue to set the standard for development and exposure, and most importantly the league now has a proven track record of moving players onto the NAHL, the NCAA and beyond. When it comes to the Tier I midget level of hockey, the NAPHL is an integral part of the hockey landscape."
The 18U and 16U teams for the 2013-14 season are (alphabetical):
Anaheim Jr. Ducks
Atlanta Fire `
California Titans
Cleveland Jr. Lumberjacks
Detroit Falcons
Lansing Capitals
New Jersey Jr. Titans
Omaha AAA Hockey Club
Phoenix Firebirds
Pikes Peak Miners
Pittsburgh Viper Stars
Pursuit of Excellence
San Jose Jr. Sharks
St. Louis Selects
Texas Tornado
West Michigan Hounds
Additionally, the 2013-14 season will see the continuation of the Bantam Tournament Series (BTS). The BTS, created last season, is comprised of a series of open invite tournaments for 14U teams. All BTS events are played in cooperation with NAHL and NAPHL events. More details, including the application process for this year's BTS, will be announced soon.