Easton named Official Equipment Supplier of the NAHL
April 22, 2013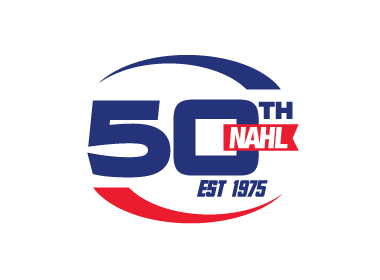 The North American Hockey League (NAHL) has announced that Easton has been named the Official Equipment Supplier of the NAHL.
Easton will also serve as the Preferred Equipment Supplier of the Tier III Junior A North American 3 Hockey League (NA3HL) and the Tier I Midget North American Prospects Hockey League (NAPHL). As part of the three-year agreement, Easton will be the exclusive provider of player hockey sticks, pants, gloves and helmets to the NAHL.
Easton Hockey continues to rank atop the industry in sticks and gloves and is growing faster in skates than any other company. It also offers a comprehensive collection of protective gear including helmets and pants.
"Easton is the leader in the hockey equipment industry and we feel the partnership with the NAHL is a perfect match for both of us," said NAHL commissioner Mark Frankenfeld. "As the NAHL annually develops so many high-end players for the opportunity to move onto the collegiate and professional levels, we want to make sure we are doing everything we can as a league to provide them with the best equipment, so they can perform at their best each time they step on the ice."
"We are excited to enter into this exclusive partnership with the NAHL," said Jason Maxwell, Pro Team Services and NCAA Sales Manager of Easton Hockey. "The NAHL is a well-established league with a rich tradition and very important in the development process for many young players wanting to play college and professional hockey, and we look forward to working with these players. The NAHL has a good history in developing players and getting them ready for NCAA and pro leagues."
Easton will sponsor the NAHL Stars of the Week and NAHL Forward and Defenseman of the Month awards, as well as the 2013 NAHL Robertson Cup Championship and All-Tournament Team. It will also sponsor the NA3HL Player of the Week and Player of the Month awards and will be recognized as a sponsor at all NAHL, NA3HL and NAPHL events.
Easton will also offer special team pricing and personal team service to every participating NA3HL and NAPHL team. "Easton prides itself on being an industry leader in high performance technology for professional hockey players on down," said Maxwell. "This will also be a great opportunity to get the NA3HL and NAPHL players into some high performing products to help them reach higher goals and give Easton a broader base for exposure."
About Easton
With its start in archery almost 100 years ago, Easton has grown into one of the most innovative brands in baseball, softball, ice hockey and lacrosse. Through sheer personal will, keen sports insight and metallurgy know how, Easton Sports would go on to revolutionize sports equipment many times over by creating the world's first high performance and most successful aluminum baseball bats, first high-performance one-piece composite hockey stick, and first two-piece composite baseball bat. Easton Hockey continues to rank atop the industry in sticks and gloves and is growing faster in skates than any other company. It also offers a comprehensive collection of protective gear including helmets and pants. To learn more, go to www.easton.com