Young referee's skills develop in the NAPHL
April 3, 2013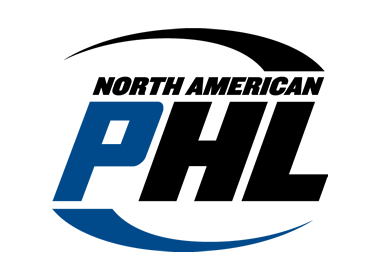 By Nathan Meacham, Cody Enterprise
Alex Aiken was required to learn about hockey from the "other side" when he was 12 years old.
He had been playing hockey since he was 5, but it was the first time he changed roles and took part in a referee clinic.
Aiken was told he had a "good head for the game" and was encouraged to continue being a referee. He has been calling games ever since, including the last three full seasons with the Yellowstone Quake. "At first I was a little nervous, but he really just took to it – almost like a duck takes to water," his mother Cheryl Aiken said.
Alex said his first game as a ref, a squirt game, was the worst of his career. "Right from the get-go I learned that you have to have really thick skin," he said. Alex, now 19, is attending Northwest College to study criminal justice. He said he's exploring all potential career options, but refereeing is a path that's on the table.
Alex was invited to be a ref with the North American Prospects Hockey League at the end of November in Blaine, Minn. The NAPHL consists of U18 and U16 teams from across the country and is considered the highest level of youth hockey in the nation.
"When I first heard about that my first thought was, 'How did they find me in Cody, Wyoming?'" Alex said. "Wyoming is just not your idea of a place they look for hockey players or officials."
He was the youngest official at the NAPHL tournament, but his performance earned him another invite to referee the league's championship tournament from February 15-18 in Troy, Mich.
"They are talented," he said. "It's some of the best hockey I've seen." Alex said he has learned and adjusted to the speed of the players as he's moved up through juniors, but the higher levels of hockey require a greater awareness. "For the most part it's how they play the game that makes it so much faster," he said. "They have greater anticipation. They know what they are going to do before they get the puck.
"As a referee, you have to be able to see that and anticipate because you don't want to be behind the play."
His performance hasn't gone unnoticed. Alex recently received a third invitation to ref with the NAPHL.
The Quake season ended last weekend, but Alex has come a long way since getting rides to games from his parents four years ago. "At first it was hard to get respect because I was a pretty small kid compared to the junior kids," he said. "But they eventually caught on that I was good at my job and could do what I needed to do."
Alex said he prefers to not call a close game, but he has learned how to try and handle emotions and let players know how much he will allow. "That's the way the game is meant to be played," he says. "It's supposed to be rough. There is supposed to be a little chippiness here and there."
Alex can still get nervous during big and emotional games. But he says he has learned to handle players and coaches with what his mother calls his "gifted thick skin."
He will finish his first full year at Northwest College this semester, fitting into a degree that translates well from calling games on the ice. "Refereeing is by far the farthest I've gone with anything," Alex said.