Miners 18U defenseman DeSwardt signs NAHL tender
April 2, 2013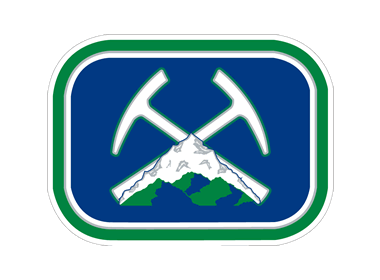 The Pikes Peak Miners of the North American Prospects Hockey League have announced that 18U defenseman Tristan DeSwardt has signed an NAHL tender with the Brookings Blizzard. The Blizzard are members of the Central Division in the NAHL.
De Swardt, 18, just completed his first season with the Miners 18U team. The native of Plano, Texas, is blessed with big size (6'1/200) and played an important role on the blueline during the Miners season in which they made the Top 8 of the 18U playoffs with the regular season record of 16-5-1.
DeSwardt was the second-highest scoring defenseman on the team this season, as he recorded 13 points (3 goals, 10 assists) in 22 games played this season. He also chipped in three points in four NAPHL playoff games. His game winning goal came back on January 18th in a 5-1 win over the Atlanta Fire.
"Tristan is a big, strong, defenseman that is as good offensively as he is defensively. That is a rare quality for a player with Tristan's size," said Miners 18U head coach Greg Vanover. "The scary thing is that Tristan is going to keep getting better and once he figures out that he is as big as he is, he's going to turn into quite the prospect." said Vanover.
DeSwardt is the third player from the Pikes Peak 18U team to sign an NAHL tender this season joining Connor Hutchins (Topeka) and Jackson Barliant (Soo).
See the complete NAPHL to NAHL 2012-13 tender list here
A tender is a contract, of sorts, a player signs announcing his intentions to play for that particular NAHL team and that NAHL team only. Once a player signs a tender with an NAHL team, his playing rights belong to that team within the NAHL and he may not be recruited by any other NAHL team. Each team is granted ten (10) tenders, which include two (2) tenders exclusively used on players from the NAPHL - plus or minus any trades - which become active on Nov. 1. Tendered players are not eligible for the NAHL draft, which will be held on June 4, 2013.