Indiana 18U forward Engback signs NAHL tender
March 7, 2013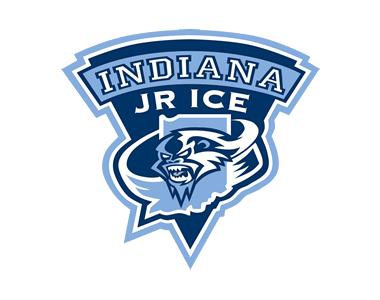 The Indiana Jr. Ice of the North American Prospects Hockey League (NAPHL) are pleased to announce that 18U forward Razmuz Waxin-Engback has signed an NAHL tender with the Odessa Jackalopes. The Jackalopes compete in the NAHL's South Division.
Engback, 18, is coming off a tremendous season with the Indiana Jr. Ice 18U team, who were crowned 2013 NAPHL Champions last month at the NAPHL Championships in Troy, Michigan.
The native of Stockholm, Sweden was the leading scorer for the Ice during the 2012-13 regular season with 29 points (7 goals, 22 assists) in 17 NAPHL regular season games. During the 2013 NAPHL Championships, Engback (5'11/185) was 2nd in team scoring with 10 points in the five games.
Earlier in the season, Engback was named as the 18U Pointstreak Peak Performer for September. Waxin-Engback came to the United States over the summer and this is his first season playing hockey in the U.S. after playing his entire life in Sweden. "Razmuz was noticed in Sweden by one of our coaches and he came over here to pursue an opportunity to hopefully one day play college hockey," said Indiana 18U head coach Mario Doyon.
"Razmuz is a world-class skater, has very good stick handling and has a very powerful and quick shot," said Doyon. "I think most impressively he has adapted to the American game and doesn't shy away from the physical part. I think the next step for him is to continue to get better while playing in the NAPHL and hopefully earn a junior opportunity and then the NCAA. He definitely has the capability to reach all those goals if he keeps working hard and playing well."
See the complete NAPHL to NAHL 2012-13 tender list here
A tender is a contract, of sorts, a player signs announcing his intentions to play for that particular NAHL team and that NAHL team only. Once a player signs a tender with an NAHL team, his playing rights belong to that team within the NAHL and he may not be recruited by any other NAHL team. Each team is granted ten (10) tenders, which include two (2) tenders exclusively used on players from the NAPHL - plus or minus any trades - which become active on Nov. 1. Tendered players are not eligible for the NAHL draft, which will be held on June 4, 2013.