Tom Glavine: Baseball Hall of Famer and 'Hockey Guy'
February 25, 2013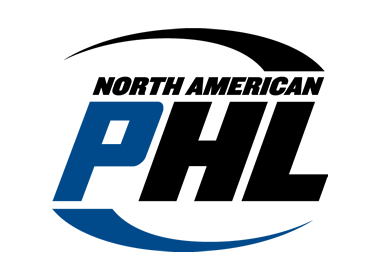 Deep down, Tom Glavine is a hockey guy. Although his name is synonymous with being one of the greatest major league baseball pitchers of all-time, Glavine has a true love for the sport of hockey. Born and raised in a town north of Boston, Massachusetts, Glavine was a two-sport standout in high school, earning school MVP honors in both hockey and baseball. In 1984 at the age of 18, he had the rare distinction of being drafted in both the National Hockey League and Major League Baseball drafts. He was a 4th round pick (69th) overall of the NHL's Los Angeles Kings and a 2nd round pick of MLB's Atlanta Braves.
Glavine ended up choosing baseball and become of the greatest pitchers to ever play the game. He is one of only 24 pitchers in major league baseball history to win 300 games and just one of six left-handed pitchers to have accomplished the feat. He was a five-time 20-game winner and a two-time Cy Young Award winner. In 1995, the Atlanta Braves defeated the Cleveland Indians for their first and only World Series title to date, and in the process Glavine was named as World Series MVP. It is widely speculated that when Glavine is eligible for the MLB Hall of Fame in 2014, he will likely be a first ballot Hall of Famer. His #47 was retired by the Atlanta Braves in 2010.
His post baseball career has evolved into becoming heavily involved in his son's hockey careers. His stepson, Jonathan Flaig, is a forward on the Atlanta Fire 18U team in the NAPHL. His other two son's Peyton and Mason, play in the Atlanta Fire youth hockey system as members of the 1999 and 2000 birth year teams. Glavine is a coach for both of his younger son's teams, while he frequently attends the NAPHL events to watch Jonathan play for the 18U Fire.
We caught up with Glavine at a recent NAPHL event to ask him about several topics as they relate to playing hockey, being a hockey parent, the decisions an elite hockey player faces in his teenage years and what he thinks of hockey today compared to when he was growing up.
Q: From a hockey standpoint, the sport really means a lot to you and you have been involved with it since you were a kid growing up in Massachusetts. Do you ever look back and regret not choosing the hockey path instead of the baseball one?
Glavine: There is plenty of thought about it and wondering what may have happened. It is hard to regret things with the way my baseball career went. I do look back on that year I was drafted in the NHL and there were some pretty big names and it was a pretty good draft. I guess my claim to fame was that I was drafted ahead of guys like Luc Robitaille and Brett Hull, so who knows what would have happened? A lot of things would have to have gone right. I never have lost my passion for hockey. I love being around it, I love watching it. It was not an easy decision at all as an 18-year-old kid like a lot of the guys have to do today. I knew there was a chance I was going to be successful and drafted in both sports, but never thought I would have to choose one or the other so quickly in regards to a profession. Back then (mid 1980's) baseball salaries were higher and careers were longer. Today, I think hockey has caught up to that. Guys are making a lot more money, careers are lasting much longer because of fitness levels and attention to their personal well-being. Now guys are playing into their 40's and not missing a beat. I ultimately felt like being a good enough left-handed pitcher gave me that particular edge I didn't have in hockey and that ultimately was the deciding factor and it may be smart to make use of that.
Q: Go back to when you were 17-18 years old and playing hockey. How has the game changed now vs. when you were playing at that age?
Glavine: Everyone now is bigger and faster. There is a huge and noticeable difference. I also think the game today is faster and more focused on skill. The rules have changed to allow for a more open and fast game. I, for one, am all for it and think it is great. Guys shoot the puck harder and they have better equipment in today's game. There is a lot more movement and skating to fill in space because a lot of the game's focus is on speed and size.
Q: You currently help coach your son's 1999 and 2000 youth hockey teams down in Atlanta. Do you like coaching and would you considering doing it up in the higher youth levels like Bantam or Midget?
Glavine: I sure hope so because I like coaching and I like being around hockey. It is an opportunity to teach kids the game I love and I know they love. We all have coaches we had as kids that are remembered not only for the impact they had on us for hockey, but also as they shaped our lives. As a parent, we all have our kid's best interests at heart and we all want to see them succeed, and I think a lot of those core beliefs stay with you in coaching. Having a small part in helping the kids achieve their dreams, whether it's playing in the NAHL, college or pro, is something that I take seriously and enjoy doing.
Q: Back when you were playing youth hockey, there were three primary areas for hockey: Minnesota, Michigan and Massachusetts. Talk about the changes in the hockey landscape as they relate to the growth of the sport in non-traditional hockey markets, particularly in the South and West.
Glavine: I think it really started to take off and grow exponentially when Wayne Gretzky arrived in Los Angeles. Now states like Texas, Georgia, California and Arizona have seen an influx of people move down from the North and want to continue playing and growing the sport where they are. Every year the volume of kids playing and picking up the sport is growing and that is allowing the teams from those areas to compete with those that are more from a traditional hockey market. It definitely is going in the right direction and because of the massive events like the NAHL and NAPHL host. Kids are exposed to playing teams from all over the country and it is a unique setting for hockey. Everyone coming together for a few days under one roof really give the events a great atmosphere. There is more and more opportunity for the players be exposed and our hope is now that they continue to keep taking strides to get to the next levels of hockey, which may not have been possible 10-15 years ago. If you can play, you can play. If you are a good player, scouts will find you no matter where you are playing now.
Q: With your background in hockey and as a hockey parent, what are your thoughts on events like the NAHL, NAPHL and NA3HL has where everyone comes together under one roof for a 3-4 day event?
My first experience in coming to one of these mega-events was this season and the first thing that stands out is that it is very well run. I think the players and coaches feel like they are treated first-class and everything is well organized. The hockey is also a very good quality and played at a high level. It is great opportunity for these kids because every game is competitive and means something to them. You aren't just playing to play. It is tough in this day and age for both the players to get seen, and conversely the scouts to evaluate players. There is a lot of ground to cover and a lot of players out there. So when you can come to a centralized location where everything is set up and spelled out for them, then I think it helps everyone out that attends those events and gives parents and good piece of mind that they are worthwhile for the kids. I know most of these players have the same dreams that I had, to play in the NHL. We also understand that at this level, realistic goals have to be set. If these guys can earn an opportunity to play junior hockey, then that is a next step if they want to move onto college and beyond. Getting the exposure they are getting at NAPHL events is enhancing the opportunity to make those steps to the next level and letting them realize their dreams. Are a parent, you are constantly asking yourself what is best for your child. So when you are at these events, see the scouts and see how much ice time and game experience they are getting, it makes you feel good that everything is being done to allow them the opportunity to grow and excel as hockey players. It is an opportunity that is great and unique to the program and players and hopefully opens the door to bigger and better things for them.