NAPHL Championship Series underway
February 14, 2013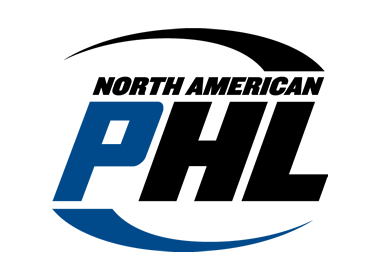 The North American Prospects Hockey League (NAPHL) Championship Series begins on Friday, February 15th. The NAPHL Championship series kicks off a week-long series of events, which includes the NAHL Top Prospects Tournament and the NA3HL Showcase, which will both begin later during the week in cooperation with the NAPHL Championship Series. The entire event will be held from February 15-20 at the Troy Sports Center in Troy, Michigan.
All games at the NAPHL Championship Series throughout the entire weekend in the Gold and Silver Division's will be broadcast live on
FASTHockey
.
"The NAPHL Championship Series is an event has something for everyone," said NAPHL Director Denny Scanlon. "For the fans, there is nothing more exciting than playoff hockey. For the players, there is the chance to take home a playoff championship banner and impress scouts with their play in a high stakes, winner take all environment."
Last year's winners, the California Titans (18U) and the Indiana Jr. Ice (16U) did not qualify this season for the Gold Division playoffs in their respective divisions, which guarantees that there will be two new Champions this season.
The top two teams in each division (Red, White and Blue) of the 18U and 16U age groups have qualified for the Championship Playoff Bracket (Gold), where they are joined by the two teams with the highest point totals that finished outside of the top two in their own respective divisions. These eight qualifying Clubs are seeded 1-8 based on their regular season point totals. The remaining clubs that did not make the top 8 will be placed in the consolation bracket (Silver) and will compete for the consolation championship.
18U Gold Pool A: #1 Lansing Capitals, #4 Pikes Peak Miners, #5 Indiana Jr. Ice, #8 Texas Tornado
18U Gold Pool B: #2 Pittsburgh Viper Stars, #3 Anaheim Jr. Ducks, #6 West Michigan Hounds, #7 Omaha AAA Hockey Club
16U Gold Pool A: #1 Omaha AAA Hockey Club, #4 Pittsburgh Viper Stars, #5 San Jose Jr. Sharks, #8 Texas Tornado
16U Gold Pool B: #2 Anaheim Jr. Ducks, #3 California Titans, #6 New Jersey Jr. Titans, #7 Wenatchee Wild
For more information on the NAHL Top Prospects Tournament, visit http://www.nahltopprospects.com/.