NAPHL regular season wraps up this weekend in Troy
January 16, 2013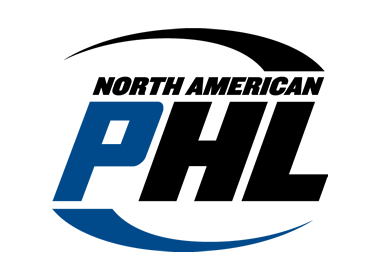 The North American Prospects Hockey League (NAPHL) season resumes this weekend as the 2012-13 NAPHL regular season wraps up with its sixth event of the year taking place from January 18-21 at the Troy Sports Center in Troy, Michigan. All 18U Midget Major and 16U Midget Minor teams will compete at the event.
"The last regular season event of the year always provides us with some of the best and most exciting games of the year," said NAPHL director Denny Scanlon. "With the top 8 playoff spots still in question, all the games will matter and will provide all the players the opportunity to shine on the biggest stage."
Because of the new playoff format this season in the 18U and 16U age brackets, things could get real interesting this weekend. Each of the top two teams in each of the Red, White and Blue Divisions qualify for the top 8 of the playoffs. The remaining two teams will be determined by those two remaining that aren't in the top two in their divisions with the highest point totals.
In the 18U age bracket, the Texas Tornado and Indiana Jr. Ice lead the Red Division with 25 and 23 points respectively. In the White Division, there is an intense battle as four teams are in the mix with the Anaheim Jr. Ducks leading with way with 28 points, followed closely by the Pikes Peak Miners and Lansing Capitals, who each have 27 points. The St. Louis Selects and Omaha AAA Hockey Club are close behind, each with 24 points. In the Blue Division, the Pittsburgh Viper Stars (27 points) and West Michigan Hounds (26 points) both have enough points to clinch a playoff spot as one of the top two teams. For the two wildcard spots, it is likely that the two teams may come from the White Division, although one from the Red Division could squeak in.
In the 16U age bracket, the California Titans (30 points) have clinched a spot in the playoffs as they have already earned the top spot in the Red Division. The battle for the second spot is between the Texas Tornado (16 points) and the Cleveland Jr. Lumberjacks (12 points). In the White Division, the undefeated 17-0-0 Omaha AAA Hockey Club owns the top spot with 34 points, followed by the Anaheim Jr. Ducks with 29 points. The Wenatchee Wild (24 points) and the Lansing Capitals (20 points) are still in the playoff hunt. In the Blue Division, the Pittsburgh Viper Stars lead the way with 30 points, followed by a great battle for 2nd place between the New Jersey Jr. Titans (26 points) and the San Jose Jr. Sharks (25 points).
The NAPHL Championship Series is scheduled for February 15-18 at the Troy Sports Center. The championship games in each division will be played in cooperation with the NAHL Top Prospects Tournament and the NA3HL Showcase.