POE right at home for elite tournament
January 10, 2013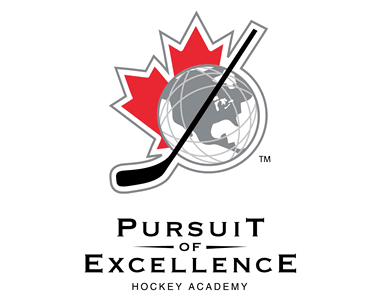 Ryan Wade knows all about homecomings. And for that reason, he's optimistic about his team making an impact at The Daily Courier Kelowna Elite Midget Hockey Tournament beginning today at Rutland East Arena.
Head coach of the Pursuit Of Excellence 18U's, Wade says the Kelowna-based team has had the 34th annual tournament marked in red on its calendar from the start of the season.
"With about half the team now living here permanently, we consider this our home tournament, so it's a special week for us" noted Wade, who just last year returned to Kelowna, which he considers his second home, having played for the Western Hockey League's Kelowna Rockets for four seasons.
"Because we play so many of our games on the road in the NAPHL (North American Prospects Hockey League), we don't often have the opportunity to play in front of family and friends, - and especially not with a good crowd looking on- so we're really looking forward to this."
Just as important as showcasing their talent to the home folks, is playing well and giving themselves the opportunity to win the 12-team event that runs through to Sunday.
"We looked at this tournament from the beginning as the one at which we want to be playing our best hockey of the season," said Wade, who also toiled for four seasons in his hometown of Victoria with the Salmon Kings of the East Coast Hockey League and then helped coach the team for three more seasons. "And I'd say from how we played last week (in Dallas, Texas) that we're right on schedule."
Hindered by a rash of injuries, the POE team is healthier than it has been all season. And the young group, made up mostly of 15- and 16-year-olds, is anxious to put its full roster to the test.
"Our special teams were especially good last weekend, and in a short-term tournament like this, games will be won and lost on the power play and penalty kill. So we've been focusing on those areas and we're seeing the results."
The POE, recognized as a up-tempo team that activates its defence and attacks with speed and pressure, is led by the line of Jordan Kwasguchi of Abbotsford, Nick Kovacik of Sherwood Park, Alta., and Brandon Duhaime of Florida.
Kwasguchi, who returned from injury to the POE lineup in November, is the team's most dynamic - and dangerous - forward. A Spokane Chiefs bantam draft, he's scored six times and added five assists in 12 games.
Another key figure back in the POE lineup after injury is 6-foot-2 Fabio Arnold, a native of Switzerland, who has 16 points in 17 games. He made the commitment recently to play for the Aberdeen Wings of the North American (Junior) Hockey League next season.
Read the rest of the article here