NAPHL event in Texas a week away
December 20, 2012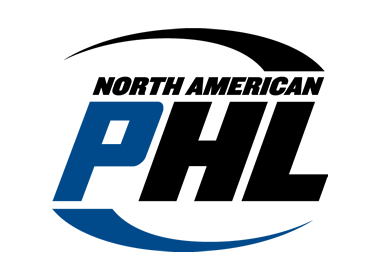 The fifth NAPHL event of the 2012-13 regular season begins in one week. The event will be held from December 27-30, 2012 at the Dr Pepper Arena in Frisco and Dr Pepper StarCenter in McKinney, Texas.

All 36 NAPHL teams will play in four games at the event. The event will also feature six teams competing at the 14U level as a part of the ongoing Bantam Tournament Series (BTS). It is one of the more popular events on the NAPHL schedule as it takes place during the Christmas and New Year's holidays, which is optimal for families to attend.
"We are excited to be hosting an event for the second straight year in the Lone Star state this holiday season and the event has a lot to offer. The timing of the Dallas event provides our student athletes with the opportunity to play in a series of important NAPHL regular season games without missing any school days," said NAPHL Director Denny Scanlon. "We're already starting to see the hard work of our programs and players pay off, as several current NAPHL players have been called up to play games in both the North American Hockey League (NAHL) and the United States Hockey League (USHL) this season."
The NAHL's tender signing period commenced on November 1st. Like last season, each NAHL team will be granted two tenders to use exclusively on NAPHL players. To date, 12 current NAPHL players have already signed tenders with NAHL teams and many
more are certain to follow as NAHL scouts continue to keep a close eye on the development of NAPHL players.
View the 18U schedule
View the 16U schedule
View the Bantam Tournament Series (BTS) schedule
Dr Pepper Arena is a multi-purpose sports and entertainment venue located in Frisco, Texas. It is the home to the Texas Tornado Hockey team of the North American Hockey League as well as the home practice facility and Executive Offices for the NHL Dallas Stars. In addition to hockey and basketball, Dr Pepper Arena hosts concerts, family shows, graduation ceremonies, trade shows and many other live entertainment events. The arena seats between 5,000 and 7,000 people and has a 2,100 vehicle parking garage on-site. The Dr Pepper StarCenter in McKinney as a two-sheet ice facility located at Craig Ranch. It has two sheets of ice, a full-service StarStuff pro shop, a snack bar, full-service bar and four meeting rooms.
All games at the NAPHL event in Frisco and McKinney will be broadcast live over the Internet through FASTHockey. To watch live, click here.
The NAPHL is comprised of six regular-season events leading up to its Championship Tournament Series in which the top teams at each level compete for a league championship. The NAPHL season concludes with its Top Prospects Tournament, which will be held in conjunction with the NAHL Robertson Cup Championship Tournament in May 2013.