NAPHL announces Peak Performers from Blaine II event
December 17, 2012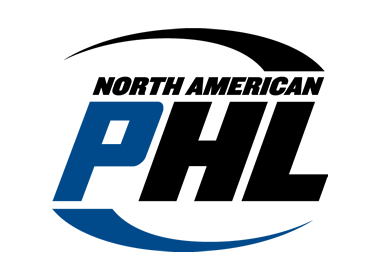 The North American Prospects Hockey League (NAPHL) announced its Pointstreak Peak Performers from the NAPHL Blaine II Showcase event in Blaine, Minnesota. The players were selected based upon their performance at the fourth NAPHL showcase event of the season, which was held at the Schwan Super Rink in Blaine, MN, from November 30-December 3, 2012.
MIDGET MAJOR (18U) POINTSTREAK PEAK PERFORMER-Collin Finkhouse, forward, West Michigan Hounds
One of the teams surging up the 18U standings in the NAPHL is the West Michigan Hounds. The Hounds won all five of their games in convincing and sometimes, dramatic fashion at the NAPHL Showcase in Blaine. As a result, they now occupy 1st place in the 18U's Blue Division with a 10-2-2 record. It is tough to find a player more valuable to his team during the event in Blaine and during the season so far than forward Collin Finkhouse. The 18-year-old from Ada, Michigan, was one of the key factors in the Hounds impressive run in Blaine, earning the Pointstreak Peak Performer award for the 18U Division.
Finkhouse (6'0/152) began the event with a two goal performance in a 4-1 win over the Pursuit of Excellence. After going scoreless in a 2-1 win over San Jose, Finkhouse scored another goal in a big 4-2 win over a hot New Jersey Jr. Titans team. Finkhouse not only was looked upon to try and score, but also shut down one of the other contenders for the 18U award in New Jersey's Nikita Samoylov. The next game was a match-up against the high-powered Pittsburgh Viper Stars, who were 3-0 at the event heading into the game with West Michigan. The game went to a shootout where Finkhouse scored the shootout-winning goal in a dramatic 2-1 win. That momentum carried into the next game as Finkhouse exploded for 7 points (4 goals and 3 assists) in a 9-1 win over the Atlanta Fire. The seven points in one game was an NAPHL season-high in the 18U Division.
Because of his performance in Blaine, Finkhouse now ranks tied for 2nd in goals in the 18U Division with 12 and ranks 3rd in points with 22. Hounds 18U head coach Mark Lawrence said that the entire team bought in and played well in Blaine. "I think we were able to have success in Blaine because it was an entire team effort. Our goaltending was good, our defense played well and guys like Collin up front scored some big and timely goals. We played in some very tight and close games and the guys were able to respond mentally. You can never have a game off in the NAPHL and I thought that Collin did a good job of providing the leadership we needed."
"Collin is the type of forward that excels when he is in one-on-one situations. He has a lot of craftiness to him and is a creator with the puck. He also sees the ice very well. He is our go-to guy and he has been very consistent," said Lawrence. "I think the next step for Collin is being able to battle against anyone and become a more physical player because that is what it is going to take at the next level like juniors. But, he is a pure goal scorer and that will allow him to fit in very well at the next level because everyone needs a player that is able to put the puck in the net."
As for interest in Finkhouse from scouts, Lawrence said that the past few events have seen the interest in Finkhouse start to rise and hopefully he and the Hounds can continue their solid play. "I think Collin and the team responded to some tough games in Blaine and looking ahead I think they will face the same challenges at the event in Dallas, so hopefully they can keep getting better."
MIDGET MINOR (16U) POINTSTREAK PEAK PERFORMER-Nathan Churchill, goaltender, Omaha AAA
For all the firepower and talent that the Omaha AAA Hockey Club 16U team has on the offensive side, it is perhaps in goal where they may be strongest and feature some of the best talent. One of their two goalies is 16-year-old Nathan Churchill, this month's Pointstreak Peak Performer in the 16U Division. The native of Lafayette, California, has strung together a remarkable season to date for the undefeated Omaha 16U team and shows no signs of slowing down judging by his performance at the most recent NAPHL Showcase in Blaine, Minnesota, from November 30-December 3.
It the simplest terms, Churchill was perfect and has been perfect for the majority of the NAPHL season. Churchill (6'2/170) played in half the team's games while in Blaine and did not allow a goal in 127+ minutes of action. He faced 51 shots while in Blaine and made 51 saves. He started and posted shutouts in wins over Wenatchee (5-0) and Pursuit of Excellence (4-0). He also played half the game in a 7-0 win over the Detroit Falcons. As a matter of fact, Churchill hasn't allowed a goal in NAPHL competition since September 14th. Heading into the next NAPHL event in McKinney/Frisco, Texas, he is riding a shutout streak of 314 minutes and 35 seconds, which is one of the more eye-popping goaltending statistics in the four-year history of the league.
For the team with the highest scoring offense in the 16U Division, Omaha 16U head coach David Wilkie says that the biggest strength of the team may be its defense, led by Churchill in goal. In 13 games, Omaha has allowed just 11 goals with Churchill giving up just three of those all season. "We pride ourselves on being a team that is tough to score on and we feel that starts with our goaltending," said Wilkie. "I think when it comes down to the tough games and key moments in those games you need to have the confidence that your goaltender is going to make the big saves and that's what a guy like Nathan has done this season." Churchill tried out for the 16U team in the hopes of gaining the exposure he was looking for through Omaha's rapidly developing program and rigorous schedule, which includes all the NAPHL events as a full-time league member. "I think Nathan was seeking more exposure and to get the best opportunity to get to the junior level. I know he is a player that would like to follow the collegiate path."
Wilkie said that despite being just 16-years-old, Churchill has strengths in many areas. "Nathan has very solid fundamentals, he is very athletic and he is very competitive. Those are all things you want in your goaltender. We have a team that has a lot of talent in front of him, so we have focused on Nathan being the right position to make the first save and then be in control and the rebounds after that." As for what may be next for Churchill, Wilkie says that he fully expects the goaltender to be playing junior hockey as a 17-year-old next season. "I think he is that far along and talented to be able to make a high level junior team next season and be able to make an impact. Statistically speaking I think that the top goalies from the NAPHL have fared very well playing the next season in leagues like the NAHL, so hopefully he gets that opportunity."
The fifth NAPHL event of the 2012-13 season will take place from December 27-30 at the Dr Pepper StarCenters in Frisco and McKinney, Texas and will feature all 36 teams in the NAPHL and in addition six teams competing in the Bantam Tournament Series (BTS). The NAPHL is comprised of seven regular-season events leading up to its Championship Tournament Series in which the top teams at each level compete for a league championship. The PHL season concludes with its Top Prospects Tournament, which will be held in conjunction with the NAHL Robertson Cup Championship Tournament in May 2013.