Western College Hockey reviews Showcase in Blaine
December 12, 2012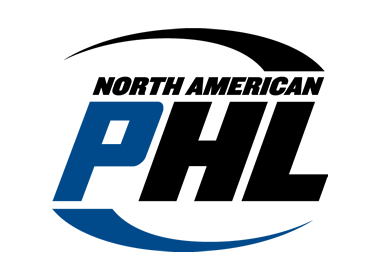 By Chris Dilks, Western College Hockey
A recap of the North American Prospects Hockey League (NAPHL) Showcase tournament held in Blaine, Minnesota November 30th-December 3rd.
A lot gets made of the impact the NHL has made, especially in non-traditional areas, in growing the game of hockey, and rightfully so. But getting young kids into the rink is only the first part of the equation. What happens once they get there? Where are the opportunities for kids that come from non-traditional hockey markets that want to advance in the game?
That's where the NAPHL comes in. In just their fourth year, they've streamlined the process of finding players in non-traditional markets, allowing teams from Phoenix, and San Jose, and Atlanta, and St. Louis, and Anaheim, among others to be seen by more scouts in one weekend showcase tournament than they would have been in an entire season otherwise. Primarily, the NAPHL works as a feeder to the NAHL, which has allowed the league to expand in recent years without a dip in the quality of the hockey. There's already over a dozen players that have followed the NAPHL's "pathway to success" from the NAPHL to the NAHL to a commitment with an NCAA D-I hockey program. What the NAPHL has done for the level of depth in American hockey is pretty remarkable.
The 18U division was pretty strong, and I ended the weekend with more than a couple names circled of players that would be a good fit for the NAHL next year. I spent most of my time, however, watching the 16U division, where there were a number of high-end players. As always, it's a big tournament, and I'm sure I'm going to miss a bunch of players that had really strong tournament. I'm just relaying what I saw. Here's a couple notes on some of the younger kids that look to have pretty bright futures. These aren't in any sort of particular order:
'97 Christian Evers-Omaha U16(North Dakota commit)-Still a very impressive looking prospect. Struggled a little bit in a big Monday morning game against Anaheim, but what really impressed me is that despite being a younger guy on the team, he's really taken a leadership role, and looks to be getting more confident and assertive offensively.
'96 Brendan Harris-California Titans U16(St. Cloud commit)-Harris committed to St. Cloud the week prior to this event. He's small, even by U16 standards, but very fast, and what stood out the most to me was how strong he was on his stick. Every time there was a scrum along the boards for the puck, Harris was coming out with it because he could control the puck while everyone else was slapping at it. He signed a tender with Bismarck of the NAHL for next year, and it will be interesting to see how he progresses once his competition gets a little more physically developed.
'96 Cam Van Brocklin-Omaha U16-Top pairing D alongside Evers. Just a rock solid defenseman that is good enough that he should be getting D-I scholarships offers. Also selected by Plymouth of OHL, who was there to watch him, among others.
'97 Tarek Baker-Omaha U16-Really, really impressed with him here. Fast and strong. Was great in their game against Anaheim.
'96 Lawton Courtnall-Omaha U16-I've seen him a few times before, but this was the first time he really stood out to me as a potential D-I player.
'96 Austin Elchinoff-San Jose U16-Big power forward. Maybe not as much of a scorer as he progresses, but potentially a solid two-way forward.
'96 Tyson McLellan-San Jose U16-Smart offensive player. Laid a couple pretty big hits in one of the games I saw too.
'96+ Tyse Teague-Anaheim U16- Anaheim's top-scoring D Riley Hummitsch wasn't playing in the games I saw, but Teague filled in capably as the team's top defenseman. He was big, physical and moved pretty well.
'97 Colton Rhodes-Anaheim U16- He's a very tiny defenseman, but is really feisty and plays bigger than his size. He was playing every other shift since Anaheim only had four D, but he played pretty mistake-free hockey.
'97 Jason Fritsche-Cleveland U16-Not sure what his relation is to all the other Fritsche's from northern Ohio, but he certainly has the same great offensive instincts. He's going to put up a lot of points where ever he plays.
Read the rest of Dilk's report and article here.