Sharks head coach Todd McLellan speaks at Showcase
December 7, 2012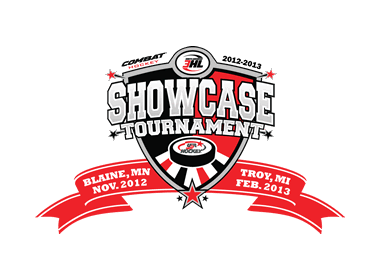 The coaches at the NA3HL/NAPHL Showcase held in Blaine, Minnesota from November 30-December 3, were treated to a last minute surprise from one of their own in the coaching fraternity. However, this particular coach happened to be Todd McLellan, current head coach of the National Hockey League's (NHL) San Jose Sharks.
McLellan, who was in town to watch his son, Tyson McLellan, play in the NA3HL/NAPHL Showcase as a part of the San Jose Jr. Sharks 16U team, reached out to the staff and thought it would be a good idea to invite all the coaches at the Showcase to an intimate, round-table discussion to talk hockey, coaching and anything else.
McLellan spoke for an hour to the group and the topics ranged from life as an NHL coach, to managing a season, to the roles and relationships with the players, to the relationship with officials and much more.
"It was a great experience for our hockey family to have the opportunity speak with Coach McLellan on many issues experienced at all levels especially terms of player development. " said NAHL Commissioner Mark Frankenfeld, who was on hand for the round-table. "The discussion was invaluable and will be a memorable experience for everyone. We are thankful that he took the time and gave our coaches the opportunity to be a part of something that they may implement in their daily coaching strategies and management of their teams."
The event seemed to make a lasting impression on everyone who attended, including Chris Dilks from Western College Hockey, who remarked… "The talk was pretty incredible. I probably learned more about coaching in that hour than I'd learned the rest of my life combined."
McLellan is no stranger to coaching at the grass roots levels of hockey. After his playing career was over, he starting coaching full time in 1993. After seven years of coaching at the junior levels in Canada, he then moved onto the professional ranks and has been the Sharks head coach since 2008. In his 18 years of serving as a head and assistant coach, McLellan's teams have never missed the postseason.
Following the unique gathering, McLellan sat down to discuss his thoughts on coaching, the round-table event, the Showcase and his thoughts about being a hockey parent and the development process.
Q: How did the round-table come together and what was the overall purpose and goal of it?
McLellan: "For me it was trying to utilize my time while I was there. I knew I was going to be out there for my son's games for 3-4 days and wanted to do something extra and give back, because there were coaches along the way who did the exact same thing and helped me when I was trying to climb the coaching ladder and work my way up. I went to a number of round-tables and coaching clinics of that sort to learn and share information. My message to the coaches was to challenge themselves on a daily basis. We constantly challenge the players to become better and to try and improve them, but we have to ask the question of are we doing that ourselves as coaches? Are we finding new ways to implement things? Are we thinking outside the box? There wasn't a lot of tactics or X's and O's… we just shared some stories and experiences. I am a real believer in that hockey is always evolving and no one person's ideas are always correct. I have come here, watched some games and have even seen some things that I may even implement at the NHL level, proving that we can all utilize ideas and learn from one another."
Q: How does the youth/junior game differ today than when you played or first started to coach?
McLellan: "I think the athlete in today's game, be it youth, junior, college or pro is much more prepared to play. The fitness level is higher, the skill level is higher. The players have many resources to utilize in today's game, whether it is nutrition, video technology, the easy sharing of knowledge online, etc. Today's game is faster, the players are stronger and because of that the coaches have to be more prepared."
Q: Explain the major difference between coaching in juniors and coaching professionally?
McLellan: "Junior hockey is coaching at its purest, most raw form and I enjoyed that part of the game. When you coach junior hockey you have to scout, make personnel decisions and coach all at the same time. You are out and about in a social environment with your peers, watching players develop and the projecting where they may end up and are capable of. Ultimately, you were responsible for your own success while also trying to develop your players. Where I am now at the NHL level, it is almost entirely coaching and strategy. We don't have a big say in personnel decisions like the draft or signing players. We are responsible for making the on-ice product the best it can be once we get the players."
Q: What are your thoughts as a coach/dad/hockey expert on events like the NA3HL/NAPHL Showcase in Blaine?
McLellan: "I think because the teams are so spread out across the United States in particular, that events like the Showcase in Blaine are a must and a terrific idea. There are areas, like where we live in San Jose, where there are a limited number of teams. So it is essential for the player's growth and development that they have to be able to go to different areas and play different teams. I think it is very rewarding for them, because of the scouts in attendance and the variety of teams they get to compete against. Having all the players in once location over a multiple day period really makes it easier for everyone attending and keeps the expenses down as well."
Q: From a father's and hockey parent point of view, how has your son (Tyson) grown as a player by playing in the league and what is his goal?
McLellan: "Tyson is a bit of a late bloomer and has been fortunate enough to become a better hockey player because he gets a lot ice time, game experience and exposure at events like the Showcase. He has been able to improve and showcase his skills, as have his teammates. I think it is a common story for almost every player and team here… as time goes on, they want to improve over the season, keep up on their academics and hopefully get some exposure and feedback from the some scouts. We as family understand that there are many options out there for him. I think short term, he just wants to grow his game enough that he is fortunate enough to be in the position make that type of decision."