Day 2 full of surprises in 18U Division
December 2, 2012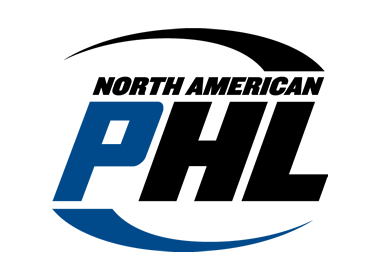 On Day 2 of the NAPHL Showcase in Blaine, MN, the 18U teams and the 14U BTS teams each played two games, while the 16U's each played one. Here is a look at each division and what happened on the second day of competition.
Click here for the updated scores and schedule.
Day 3 of the NAPHL event in Blaine can be viewed live on FAST Hockey.
18U Division: Five teams went 2-0 on the second day of the Showcase. The Dallas Alliance team picked up their first two wins of the tournament with wins over Pursuit of Excellence and Indiana. Pittsburgh continued their hot hand with two more wins over Pursuit of Excellence and San Jose. Pikes Peak continued their climb up the standings with one goal wins over St. Louis and Anaheim. Lansing picked up their first two wins of the Showcase as they handed St. Louis their first regulation loss and then beat Utah. Finally, West Michigan stayed perfect at the Showcase with two more wins over San Jose and New Jersey. One of the teams celebrating was Utah who won their first NAPHL game of the season with a defeat of Omaha. Indiana and Phoenix picked up three points on Day 2 with a win and shootout loss. Texas, California, Utah, Omaha, New Jersey and Atlanta all went 1-1 on Day 2, while Pursuit of Excellence, Detroit, St. Louis and San Jose all went 0-2. It was the first two losses in regulation for St. Louis this season.
16U Division: The leaders of the three divisions, the California Titans, the Omaha AAA Lancers and the Pittsburgh Viper Stars all won their games on Saturday. Omaha remained unbeaten with a 5-0 win over Wenatchee as Lawton Courtnall and Matt Nehls scored twice. Pittsburgh also remained unbeaten with an 8-4 win over Pursuit of Excellence. Anthony Franks had a four point night. California shutout Phoenix 3-0 to move their record to 8-1-1. In other 16U action, Cleveland stayed hot thanks to two goals from Jason Fritsche in a 4-0 shutout of Indiana. Texas beat Detroit 4-1 behind a hat-trick from Logan Berlof. Anaheim got a hat-trick from Shane McMahan in a 5-3 win over Pikes Peak. New Jersey picked up a 5-1 win over Atlanta thanks to a hat-trick from Anthony Cusanelli. Lansing edged St. Louis 3-2 and San Jose beat West Michigan, 10-1 as Aaron Burden had four goals and Tyson McLellan had a hat-trick and an assist.
14U Bantam Tournament Series (BTS): The Semi-Finals are set as the Rosemount Irish recorded a pair of one-goal wins on Saturday over Omaha and St. Louis to take the top spot in Group A. They will face Omaha in the semi-finals, who lost both their games, but still advanced. St. Louis took the top spot in Group B after a win and a shootout loss on Saturday. They will face Dallas Alliance in the other Semi-Final, who recorded a win and loss on Saturday. San Jose, who finished the round-robin 2-1, but was left out of the semi-finals because of a tie-breaker, will face Pikes Peak in the Consolation game.