Big day for top teams on Day 1 of NAPHL Showcase in Blaine
November 30, 2012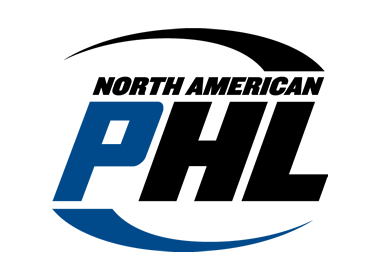 The fourth NAPHL event in Blaine, Minnesota, kicked off on Friday with all teams playing in one game. The 18U Division opened up play in the morning, while in the afternoon the 16U's took center stage. The Bantam Tournament Series wrapped-up Day 1 during the evening.
Click here for the updated scores and schedule.
Day 2 of the NAPHL event in Blaine can be viewed live on FAST Hockey.
18U Division:
One of the marquee games of the day in the 18U Division was the St. Louis Selects staying unbeaten in regulation with a close 2-1 shootout win over the Anaheim Jr. Ducks. Curtis Vitale made 28 saves in the win. In other action, the other division leaders, Indiana, Texas, Pittsburgh and West Michigan all picked up wins in their opening games to stay stop the standings. Indiana beat a tough California Titans team, 5-2. Texas got 30 saves from Cooper Cothran to shutout the Lansing Capitals, 3-0. Pittsburgh got 20 saves from Cameron Langham to shutout the New Jersey Jr. Titans, 6-0 and West Michigan beat Pursuit of Excellence 4-1 thanks to two goals from Collin Finkhouse. Other games included Pikes Peak beating Dallas Alliance 6-2 thanks to four points from Connor Hutchins. Detroit scored two 3rd period goals to edge the Atlanta Fire, 2-1. Omaha won their 5th straight game with a 5-2 win over San Jose.
16U Division:
In the 16U Division, all eyes were on undefeated Pittsburgh as they were pushed to the limit by a surging New Jersey Jr. Titans team, but in the end stayed unbeaten with a 3-2 shootout win. Pittsburgh is now four points ahead of New Jersey in the Blue Division. On other action, the Omaha 16U team stayed undefeated with a 5-2 come-from-behind win over San Jose. California, the other division leader besides Pittsburgh and Omaha, also won with a 4-1 win over Indiana. Other 16U winners on Day 1 included Cleveland, who beat Pikes Peak 5-3 behind a hat-trick from Jason Fritsche. Anaheim moved their record to 8-0-1 with a 5-2 win over St. Louis. Pursuit of Excellence beat West Michigan, 6-2 behind a hat-trick from Tyson Jost. Wenatchee stayed hot with a 5-0 shutout of Phoenix as Austin Piquette made 15 saves and Lansing beat Texas, 3-1 behind two goals from Austin Robbins. Finally, Atlanta picked up their second win of the season with a 6-1 victory over Detroit. Chase Pearson had a hat-trick and Matt Kobylski scored twice.
Bantam Tournament Series:
In the BTS on Day 1, Dallas Alliance, the Rosemont Irish and the St. Louis Selects all won their games on Day 1. Dallas beat Omaha, 5-0 as Heath Ford scored twice and the Alliance outshot Omaha, 40-7. Rosemont posted a big 9-1 win over Pikes Peak as Chad Hinkle had a hat-trick and Dylan McDonald and Charlie Monn also had three-point games. In the nightcap, Ryan Wind made 15 saves and Samir Abouelhana had a goal and an assist as the Selects beat the Sharks, 3-1.