Barnett named Coordinator of Player Personnel for NAPHL, NA3HL
November 30, 2012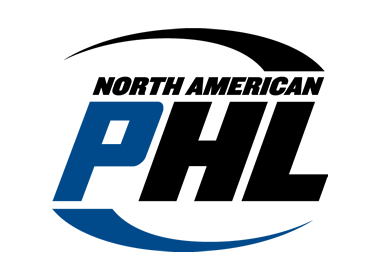 The North American Hockey League (NAHL) in cooperation with the North American 3 Hockey League (NA3HL) and the North American Prospects Hockey League (NAPHL) have announced that Craig Barnett has been named the Coordinator of Player of Personnel for both the NA3HL and NAPHL. Barnett will begin his duties immediately beginning with the NA3HL and NAPHL Showcase in Blaine, Minnesota, from November 30-December 3. The primary purpose of the Coordinator of Player Personnel is to promote player advancement and to supply information to NAHL, NCAA and other junior and collegiate coaches.
"We are pleased to have Craig as a member of the staff in a new role that we feel is very important to the overall success of our leagues," said NAHL Commissioner and President Mark Frankenfeld. "This new role is an important piece to the recruiting puzzle. With over 1,100 players actively playing in both the NA3HL and NAPHL, we felt it was necessary to include someone on staff who coordinated all their information and continued to build and forge the relationships that opened up opportunities for these players to advance to the next stages of their careers, be it collegiate or junior."
As the Coordinator of Player Personnel, Barnett's main responsibilities will be streamline player information to assist in the advancement of all NA3HL and NAPHL players by supplying junior and college coaches with the most up-to-date information possible that is provided by the players. His main tasks are to promote a player profile of each player, organize scouting data, develop line charts and channel the information up to NAHL and NCAA coaches.
"This initiative is a natural one to take based on the relationship that exists between the NAHL, NA3HL and NAPHL. We want to maximize the resources that are already in place to help players advance to the next level of hockey," said Barnett. "My role is to be the main liaison in actively promoting and marketing the players, utilizing the technology that exists in showcasing the players and improving on the communication between their current coaches and those of the NAHL and NCAA."
Barnett, who works for Cardinal Sports Management, which is the official Recruiting Firm of the NAHL, has a long and distinguished record in hockey as a player, coach, collegiate athletic director and now recruiter. Barnett played his collegiate hockey at Plattsburgh State, where he was part of an NCAA Division III National Championship team. He played professionally in the New York Rangers minor league system in the AHL, ECHL and IHL. Following his playing career, Barnett turned next to coaching. He began as an assistant coach with both Mercyhurst and Kent State and later began his head coaching career with the University of Findlay. Barnett then later became the Director of Athletics at both Becker College and Mercyhurst College before landing in his current role with Cardinal.