NA3HL, NAPHL Showcase in Blaine just a week away
November 23, 2012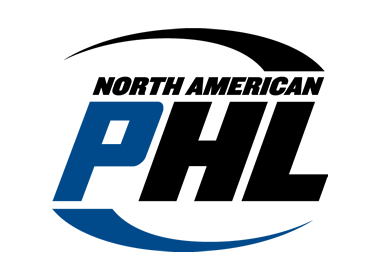 The NA3HL and NAPHL Showcase Tournament, presented by Combat Hockey, begins in one week. This showcase marks the first of two events this season in which all NA3HL teams and all NAPHL teams will be competing under one roof. The event will be held from November 30-December 3, 2012 at the Schwan Super Rink in Blaine, Minnesota.
All 17 NA3HL teams will play in at least three games at the Showcase, while all 36 NAPHL teams will each play in five games. The Showcase is expected to be one of the more well-attended events of the entire season, with dozens of junior and collegiate scouts expected. The event will also feature six teams competing at the 14U level as a part of the ongoing Bantam Tournament Series (BTS).
"We are excited to be returning to Blaine for our second event at the Schwan Super Rink this season. It is such a great location to have an event of this kind and at a venue that is accommodating to our players, coaches, fans, staff and scouts," said NAHL Commissioner Mark Frankenfeld. "One of the many elements that separate the NA3HL and NAPHL from other leagues is our events schedule, which year after year continues to draw attention and praise from the entire hockey community. This event marks the first in which every member of both the NA3HL and NAPHL will be competing under one roof. We expect an exciting and competitive four days of hockey."
View the NA3HL Showcase schedule
View the complete NAPHL Showcase schedule (18U, 16U)
View the complete Bantam Tournament Series (BTS) schedule
The Schwan Super Rink is the largest ice arena of its kind in the world. The state-of-the-art facility, a $21 million project totaling over 300,000 square feet, features eight sheets of ice under one roof. The tremendous efforts of the Super Rink staff, along with those of Visit Minneapolis North, play a vital role in the events success. "The staff at the Schwan Super Rink and Visit Minneapolis North work tirelessly to ensure that everyone coming to town for this type of event has a great experience and accommodations to match," said Frankenfeld.
For more details on the Combat Hockey NA3HL and NAPHL Showcase Tournament, including ticket, hotel, rental car, scouting and schedule information, visit www.na3hl.com or www.naphl.com