Sweat X™ named official partner
November 20, 2012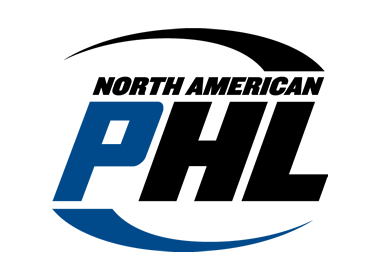 The North American Hockey League (NAHL) is pleased to announced that Renegade Brands Sweat X™ Sportswear Laundry Detergent and Extreme Odor Eliminator Spray have been selected as the preferred laundry detergent and odor eliminator spray of the NAHL, which also includes the NAHL's partners in the North American 3 Hockey League (NA3HL) and North American Prospects Hockey League (NAPHL).
Headquartered in Beachwood, Ohio, Sweat X™ is an industry leading sports laundry detergent that is specifically formulated to remove even the toughest sports stains and odors from technical fabrics. With its ultra-thin formula and tiny strands of bursting nano bubbles, the detergent lifts and penetrates embedded sweat beads from fabric's pores. Sweat X™ excels at removing all sports odors and stains like mud, grass, clay, dirt, blood, and sweat from clothing. Sweat X Extreme Odor Eliminator Spray wipes out baked in sweat stench to thoroughly clean pads, skates, helmets, gym bags, gloves, and more leaving equipment smelling like new.
Renegade Brands makes giving back to the community a priority and ensures that at least 10% of all of the company's gross sales go to charity.
Sweat X™ Inventor and Renegade Brands CEO Cathy Horton said, "We are so delighted to be a part of the North American Hockey League and finally put a stop to the embarrassing odor problem that has been plaguing the hockey industry for decades. We look forward to the opportunity to serve and support this spectacular sport."
Renegade Brands will be showcasing their Sweat X™ Sportswear Laundry Detergent and Extreme Odor Eliminator Spray product at the NA3HL and NAPHL Showcase at the Schwan Super Rink in Blaine, Minnesota from November 30-December 3.
To learn more, visit www.Renegadebrands.com.
About Renegade Brands
Renegade brands is headquartered in Beachwood, Ohio. The company is employee owned and run by six athletes with unmatched experience, passion, and integrity. Renegade offers fundraising programs to organizations in need, whereby it returns $2.00 per bottle for every detergent bottle sold. Besides Sweat X™, Renegade also manufactures GasOff™ hand and surface cleaning wipes and sprays. GasOff™ is specifically designed to remove the odors and stains on hands and surfaces that are left behind by gas and diesel fuel related products.