NAPHL announces Pointstreak Peak Performers from Romeoville
November 20, 2012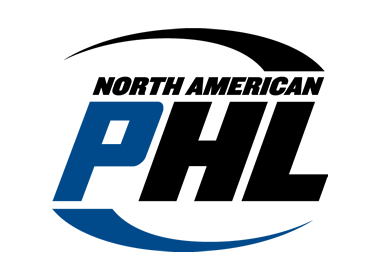 The North American Prospects Hockey League (NAPHL) announced its Pointstreak Peak Performers from the NAPHL East Showcase event in Romeoville, Illinois. The players were selected based upon their performance at the third NAPHL showcase event of the season, which was held at Canlan Ice Sports in Romeoville, Illinois, from November 9-12, 2012.
MIDGET MAJOR (18U) POINTSTREAK PEAK PERFORMER-Trevor Recktenwald, forward, Pittsburgh Viper Stars
The Pittsburgh Viper Stars 18U team was one of two teams in the 18U Division that went undefeated at the NAPHL East Showcase in Romeoville, Illinois, from November 9-12, and one of the big reasons was the play of forward Trevor Recktenwald. The 18-year-old from Venetia, Pennsylvania, was selected as the 18U Pointstreak Peak Performer from the NAPHL event in Romeoville as he registered seven points (4 goals, 3 assists) in four games and led the Viper Stars to a perfect 4-0-0 record.
Described as a true 'power forward,' Recktenwald (6'2/205) is in his second season with the Viper Stars 18U team. Head coach Dave Kosik believes that Recktenwald's development as a player is really coming to a peak. "Trevor's real progress started two years ago and we made a decision to where he wanted to take his game to. He had a renewed focus to really becoming a better player, who is now understanding how to utilize his size and start getting some attention from scouts," said Kosick. "His play at the NAPHL East Showcase in Romeoville was a nice glimpse of where his game is now. There was a lot of interest in him and I think it is only a matter of time before he decides on the next step and where that will be."
Recktenwald and the Viper Stars began the event by handing the Indiana Jr. Ice their only loss of the event by a 4-2 score. Recktenwald had two goals, including the game-winning goal early in the 2nd period. After going scoreless, but playing good two-way hockey in the second game, which was a 3-0 shutout of the California Titans, Recktenwald went off in his third game of the weekend. Recktenwald scored two goals and added three assists for a five-point game in an 8-2 win over the Atlanta Fire. "I think the team was a lot more consistent in Romeoville than we were in Blaine," said Kosick. "The players are starting to work together, gel together better and played with some urgency. You only have so many games to make an impact in the standings and in front of the scouts, so you have to make sure every game counts. They were able to do that."
In the final game, the Viper Stars completed a perfect Romeoville event with a 3-0 shutout, their second of the event, over the West Michigan Hounds. Recktenwald's talents were again on display, something that Kosick noticed and also heard from scouts. "Trevor is a true power forward because of his size and his play. He loves to go North/South with the puck, he has a huge wing span and drives to the net hard. He is built for the next level and if keeps putting that together with his improving skill, it will really make him a special player down the road. He understands he can play to those strengths and utilize his size to the best of his ability."
MIDGET MINOR (16U) POINTSTREAK PEAK PERFORMER-Tim Gelatt, defenseman, New Jersey Jr. Titans
It was quite the couple of weeks for the New Jersey Jr. Titans leading up the event in Romeoville. Less than two weeks prior to the event, Hurricane Sandy had a direct hit on New Jersey, leaving the Titans players displaced and scrambling. The last thing on their minds was hockey and it was even questionable if they were going to be able to make the event in Romeoville. However, the Jr. Titans rallied together and without practicing for almost two weeks, made it to the event and put together a remarkable 3-0-1 record at the event. Through two events the Jr. Titans are looking good with a 6-1-1 record and occupy 2nd place in the 16U Blue Division.
One of the big contributors on both sides of the puck was New Jersey 16U defenseman Tim Gelatt. The 16-year-old from Middletown, New Jersey, had a remarkable NAPHL East Showcase, as he vaulted himself into a tie for the league lead in scoring for all defensemen. In the four games in Romeoville, Gelatt (5'11/195) recorded six points (2 goals, 4 assists) as New Jersey posted a 3-0-1 record. "I was really proud of all our guys, including Tim, for being able to respond the way they did," said Jr. Titans 16U head coach George Haviland. "We weren't able to practice for two weeks leading up the event and there was a question if we were going to be able to go, but the consensus among the players and the parents was that they wanted to go, get back to normal and just play hockey for a few days. The guys were excited to get back on the ice and were motivated to play well."
Gelatt and the Jr. Titans began with a very tough game against an unbeaten Omaha AAA 16U squad, who are regarded as one of the top teams in the NAPHL and maybe in the country for that matter. Gelatt responded with a shorthanded goal and assisted on the game-tying goal in the 3rd period to send the game to a shootout, where they lost, but gained a valuable point against a very good team. "We played very well against a very good Omaha club and Tim was at the forefront. As our captain, he is such a good leader and he has such good abilities both offensively and defensively," said Haviland. "I thought he played outstanding all weekend and it started in the game with Omaha as he really put the team on his back to get the game into a shootout and get us a valuable point."
Gelatt's and the team's performance only got better from there as the Titans then rattled off three more wins. After being held scoreless in New Jersey's second game, a 2-1 win over Detroit, Gelatt posted two assists in a 4-3 shootout win over the Indiana Jr. Ice. Gelatt assisted on New Jersey's final two goals of the game, which both came in the 3rd period after they trailed 3-0 at one point. In New Jersey's final game, Gelatt again posted more 3rd period heroics as he scored the game-tying goal and then assisted on the game-winner in a 2-1 win over the Atlanta Fire.
"Tim is our go to guy on the power play, is the main staple on the penalty kill and has really improved in the last year. He has really good size and strength. He makes very good passes, can move the puck and he has a really good shot," said Haviland. "I think most importantly though, is that Tim is a coachable and motivated player. He is focused on getting to the next level and wants to play Junior A hockey. Long term, he is very capable of developing into an NCAA player. I have coaching a long time now, and I think Tim is one of those special players who is going to keep getting better and achieve his goals because he works very hard and possesses a lot of skill. We are very fortunate to have him as our captain and leader."
The fourth NAPHL event of the 2012-13 season will take place from November 30-December 3 at the Schwan Super Rink in Blaine, Minnesota, and will feature all 36 teams in the NAPHL. The event will be played in cooperation with all 17 teams from the North American 3 Hockey League (NA3HL). The NAPHL is comprised of seven regular-season events leading up to its Championship Tournament Series in which the top teams at each level compete for a league championship. The PHL season concludes with its Top Prospects Tournament, which will be held in conjunction with the NAHL Robertson Cup Championship Tournament in May 2013.