Former NAPHL forward Levin happy to be on the ice for DU
November 19, 2012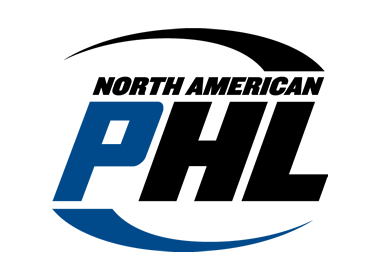 By Terry Frei, Denver Post
Wearing the white hard hat awarded to the Denver Pioneers player deemed to have worked the hardest in the game that night, Gabe Levin conceded that, no, his hometown might not be a spot you'd think of as a hockey hotbed.
"I'm right across the street from the harbor," the Pioneers' freshman left wing said. "I can see the ocean from my house."
Levin, who is playing on the Pioneers' torrid top line in his first season on campus, is from Marina del Rey, Calif. On the Pacific Coast Highway, it's sand and surf, with seagulls screeching above boats moored in the harbor. From there, it's a short ride in the convertible — with the top down — up to Santa Monica, Malibu and Pacific Palisades.
"I started playing at 4 years old when most kids were going to the beach, or whatever," Levin said. "My grandparents had season tickets to the L.A. Kings, so that might have factored into it. I was around it a lot. There are a lot of great programs down there like the California Titans that helped me develop."
When I spoke with him at Magness Arena on Saturday, Levin had just scored his first collegiate goal and added an assist in the 6-2 rout of Colorado College that gave the Pioneers a two-game weekend sweep of their in-state rivals.
We've documented many times how the increased popularity of the game on the youth level in and around NHL markets — even in "nontraditional" hockey areas — has greatly expanded the American talent pool. That includes Colorado. And that includes Southern California, which since 1993 has two NHL teams and now has some of the top youth hockey in the country.
So maybe I shouldn't have been so intrigued when I saw Levin's hometown listed on the line sheets. But I was, and it turned out that there was another part to his story that illustrates the unique nature of the hockey development system.
After his graduation from Palisades Charter High School, on Sunset Boulevard about a mile from the beach, Levin went to Fairbanks, Alaska, for two years to star in junior hockey for the Fairbanks Ice Dogs of the North American Hockey League after playing his midget hockey for the California Titans of the North American Prospects Hockey League.
It's common in the sport, but it also involves a postponement of getting on with life: Levin turns 21 next month, and he's a college freshman. Overlooked coming out of high school by the major programs in part because of his size — he still is listed at only 5-foot-7 and 160 pounds — Levin became a star playing 3,500 miles from home.
Read the rest of the story here.