PHL announces Pointstreak Peak Performers for October
October 30, 2012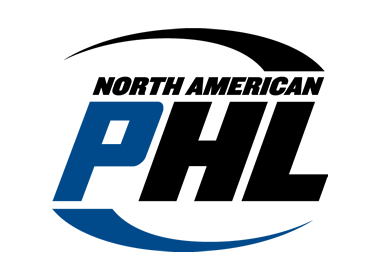 The North American Prospects Hockey League (PHL) announced its Pointstreak Peak Performers for the month of October. The players were selected based upon their performance at the second PHL showcase event of the season, which was held at Sharks Ice in San Jose, California, from October 19-22, 2012.
MIDGET MAJOR (18U) POINTSTREAK PEAK PERFORMER-Jason Semchak, goaltender, California Titans
The Pointstreak Peak Performer for the 18U Division of the PHL from the San Jose event is goaltender Jason Semchak from the California Titans. Semchak, 18, played a big role in helping the California Titans go undefeated at the San Jose event with a perfect record of 4-0-0 and help the Titans move into a share of 1st place in the 18U Red Division with a 7-2-0 overall record to date.
The native of Bakersfield, California, played in two of the four Titans games in San Jose. He posted shutouts in both of the games as California allowed a total of three goals in the four games played during the event. It was Semchak's first two games of the season and made for quite the 2012-13 debut. That is because Semchak had been sidelined earlier this summer and for the first part of the season with Valley Fever, which is an infection that occurs when the spores of a fungus enter the body through the lungs. It was a very serious health concern for Semchak, which affected his lungs and breathing, making hockey the last thing on his mind. He worked hard for months to get back into playing shape and once healthy, he made his first two starts of the season in San Jose.
Semchak's (6'0/185) first game of the event came on the first day, as he made 31 saves in a 2-0 shutout of the host San Jose Jr. Sharks. That game included 10 power plays for San Jose, all of them going unanswered because of Semchak's stellar goaltending. A day later, he made 24 saves in another 2-0 shutout of the Phoenix Firebirds. Phoenix had eight power play chances that were all thwarted by Semchak and he made 14 saves in the 3rd period alone.
"Not only was his performance outstanding in San Jose, but coming off an illness like he had, it was a testament to his hard work to get back into playing shape and his natural ability as a goaltender," said California 18U head coach Luc Beausoleil. "Jason is very athletic goaltender and a very good all-around athlete. He moves very well from side-to-side and really knows how to challenge the shooter. His technique is also very sound for being in his first full season of Tier I hockey."
Semchak played most of the 2011-12 season with the California Titans AA midget team, but was called up late last season and made his PHL debut with the Titans in the PHL Championship series, an event they eventually won. In his lone start, Semchak made 40 saves in a 3-2 loss to Pikes Peak in the round robin.
MIDGET MINOR (16U) POINTSTREAK PEAK PERFORMER-Elijiah Barriga, forward, Anaheim Jr. Ducks
Another team that had a remarkable run at the second PHL event in San Jose was the Anaheim Jr. Ducks 16U team. The Ducks put together a perfect 4-0-0 record in San Jose and now sit atop of the PHL's 16U White Division with a 7-0-1 record through two events. Leading the offensive charge in San Jose was 16-year-old Elijiah Barriga. "It has taken a couple of months, but we are finally playing as a team and Elijiah led that charge in San Jose," said Ducks 16U head coach Jim Burcar. "It takes a little longer with 15 and 16-year-olds, but with Elijiah now in his second year with us, he has really provided the leadership we have been looking for."
The native of West Covina, California, recorded seven points (3 goals, 4 assists) in the four games in San Jose, which included a game-winning goal. Barriga (5'11/185) began the event with a three point game in a 6-1 win over the Wenatchee Wild. The next game, he scored the game-winning goal in a 5-1 win over the Texas Tornado. After being held scoreless in a 1-0 win over San Jose later that day, Barriga posted another three-point game on the final day, which ended up being a 6-3 win over the Phoenix Firebirds.
"I think Elijiah is one of the best forwards in the entire PHL," said Burcar. "He has great vision of the ice, great skill and I think he will make a great junior player one day very soon. He also has a very strong hockey IQ, which makes him a smart player and someone that I think scouts are going to take notice of."
As a first-year 16U forward last season playing for the then Orange County Hockey Club (which this season became the Anaheim Jr. Ducks), Barriga was the team's #1 offensive threat as a 15-year-old. He led the team with 19 points in 18 games played. This season, he has picked up right where he left off last season, as he leads the Ducks in scoring with 11 points in eight games played thus far. He has recorded at least a point in six of the team's eight games played, something that Burcar says is even more evidence to his abilities. "We tend to be more of a defensive-minded team, so for a guy to contribute the way he has offensively, with limited opportunity because of our style, really says something about where he is at as a hockey player. He is responsible defensively, which when combined with the ability to generate offense, really makes him a good, all-around player."
Both Ducks teams are off to incredible starts, something that is attributed to players like Barriga, but also due to the organizational shift that took place over the summer. "We all are seeing the big picture," said Burcar. "When we aligned ourselves with the NHL's Anaheim Ducks we wanted to continue to help grow the game at the grass roots level, so that players like Elijiah have the opportunity to develop, compete and then potentially advance their careers and education by playing hockey. We are trying to prepare our players in the PHL to play junior and college hockey and have the specific mindset and work ethic to do so."
The third PHL event of the 2012-13 season will take place from November 9-12 at Canlan Ice Sports in Romeoville, Illinois, and will feature 10 teams from the 18U division and 10 teams from the 16U division. The PHL is comprised of seven regular-season events leading up to its Championship Tournament Series in which the top teams at each level compete for a league championship. The PHL season concludes with its Top Prospects Tournament, which will be held in conjunction with the NAHL Robertson Cup Championship Tournament in May 2013.