Omaha one of four organizations to receive USA Hockey grant
October 25, 2012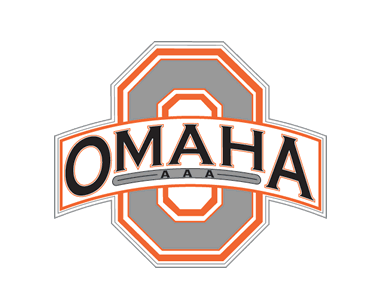 USA Hockey partner RBC has awarded a total of $100,000 in grants to four hockey organizations in the United States through its Play Hockey program. The goal of the initiative is to help grow the sport of ice hockey at the grassroots level.
The Omaha Hockey Club, which includes the two Omaha AAA teams in the PHL, is one of four organizations that received the grants. Each of the U.S. groups listed below will receive $25,000. Included is a brief profile of each, including how the group intends to utilize the grant monies.
Defending the Blue Line (Hastings, Minn.)
• Supplies financial assistance the children of military families across the nation to ensure that they are afforded the opportunity to participate in the game of hockey
• In addition to financial assistance for registration fees and other costs associated with playing the sport, Defending the Blue Line provides access to free equipment, hockey camps, and special events for military families
• Will use grant money to offset the cost of annual youth hockey association league fees (up to $500 per family) for military families with strained finances directly related to conditions of their service to the U.S.
Ice Hockey in Harlem (New York, N.Y.)
• Offers programming that enables children from the Harlem community to take advantage of educational and athletic opportunities and improve the social and academic well being of children through participation in ice hockey
• In 2011-12, the three-decade old program in a non-traditional hockey community provided 193 youth and children the opportunity to get on the ice through Ice Hockey in Harlem programs when the game would otherwise not have been accessible for these youths.
• Will use grant money to fund the growing demand for its services by increasing the amount of opportunities to play the game (more ice time, more equipment, more participants)
Omaha Hockey Club (Omaha, Neb.)
• Aims to conduct youth hockey programs servicing both boys and girls from beginning to advanced players with house and travel opportunities that provide a fun and exciting experience for skaters and their families in an environment that promotes competition, sportsmanship, teamwork, and growth
• Strives to have a positive lasting impact upon the development of the participants as hockey players, individuals, and members of the community
• Will use grant money to continue growing the sport and retaining participants through Learn to Skate and Try Hockey for Free programs, increasing opportunities for females to play in all-girls programs, and equipment funding
USA Warriors Ice Hockey Program (Towson, Md.)
• Organizes and administers ice hockey programs that provides a recreational and therapeutic experience to individuals who incurred physical disabilities during service to the United States Armed Forces
• Seeks to provide an environment that integrates people with and without disabilities in order to promote awareness of lifestyle challenges; assists individuals with disabilities in developing self-confidence; embraces adjustments to a new lifestyle; provides rehabilitation; and encourages self-reliance in order to create a successful individual both within and outside the hockey rink
• Will use grant money to establish a new disabled hockey program in the Boston area that will provide free training, conditioning, competition, and a physical activity outlet for service members and veterans with combat stress, post traumatic stress disorder, and traumatic brain injury.