PHL readies for second event of the season in San Jose
October 15, 2012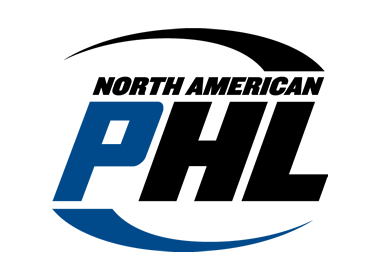 The 2012-13 North American Prospects Hockey League (PHL) regular season resumes this week, with its second event of the year taking place from October 19-22 at Sharks Ice in San Jose, California. The event will be hosted by the San Jose Jr. Sharks, one of the original member clubs of the PHL. Eight Midget Major (18U) and eight Midget Minor (16U) PHL teams will compete at the event. The San Jose event also marks the debut of the Bantam Tournament Series (BTS) in which four independent teams (Anaheim Wildcats, California Titans, Edge Mountaineers and San Jose Jr. Sharks) will compete at the Bantam Major (14U) level.

All games at the San Jose event will be broadcast live over the Internet through FASTHockey. To watch live, click here.
The event will be held at Sharks Ice-San Jose, which is the largest ice skating facility in California and the official training facility of the San Jose Sharks of the NHL. With 170,000 sq. feet and four sheets of ice, Sharks Ice hosts hundreds of events annually. This will be the fourth season in a row that the PHL has held an event at the facility.
View the PHL 18U schedule
View the PHL 16U schedule
View the BTS 14U schedule
"We are thrilled to be back at Sharks Ice in San Jose, where we have enjoyed tremendously successful events in each of the past three seasons. San Jose is a very important stop on the PHL schedule, as we aim to build upon our league's already glowing reputation on the West Coast," said PHL commissioner and director Denny Scanlon. "The PHL season got off to a great start at the NAHL Showcase in Blaine, Minnesota, with some PHL players already receiving some serious junior and college interest. With NAHL tender signings beginning on November 1st, the San Jose event should be exciting and a great opportunity for all the players."
All PHL18U teams have played five league games to date and all PHL 16U teams have played four league games to date, all coming last month at the NAHL Showcase in Blaine, Minnesota. In the 18U Division, the Texas Tornado, who will be playing in San Jose, come into the event with a perfect 5-0-0 record. In the 16U Division, the California Titans, led by September's 16U Pointstreak Peak Performer and PHL leading scorer Ethan Somoza, will put their undefeated record of 4-0-0 on the line as they face tough challenges, including the first day against 3-0-1 San Jose.
The PHL is comprised of six regular-season events leading up to its Championship Tournament Series in which the top teams at each level compete for a league championship. The PHL season concludes with its Top Prospects Tournament, which will be held in conjunction with the NAHL Robertson Cup Championship Tournament in May 2013.