PHL season underway at NAHL Showcase
September 15, 2012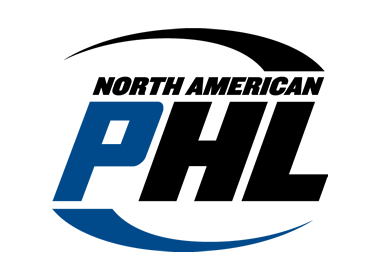 The North American Prospects Hockey League (PHL) is halfway through their portion of the season opening event at the NAHL Showcase. With over 300 junior, college and professional scouts at the event, it has been quite the opening two days thus far. With the new divisional alignment this season, here is a look at the action thus far in each of the divisions:
18U
Red Division: The Texas Tornado are leading the group with a perfect 3-0-0 record through two days. Phoenix, California and Indiana all have posted at least one win, while Cleveland and Detroit are still looking for their first wins. It is quite the start for the Tornado, who won just four games a season ago in the 18U division.
White Division: The white division is shaping up to be the most competitive early on in this season as three teams, the St. Louis Selects, the Anaheim Jr. Ducks and the Omaha AAA Lancers have all started 3-0-0, and the Lansing Capitals are 2-1-0. The Ducks have drawn some praise from scouts and are one of the new entries to the PHL this season. Pikes Peak (1-2-0) and the Utah Regulators (0-3-0) round out the division.
Blue Division: One of the other new entries in the PHL this season, the Atlanta Fire, lead the Blue Division with a 2-1-0 record. Behind them are a group of five teams all at 1-2-0, which include the: West Michigan Hounds, Pittsburgh Viper Stars, New Jersey Jr. Titans, San Jose Jr. Sharks and Pursuit of Excellence.
16U
White Division: Each team has played only two games thus far and the Omaha AAA Lancers are picking up right where they left off last season with another strong team. They along with the Lansing Capitals lead the division with 2-0-0 records. Anaheim is right behind with a 1-0-1 record, followed by Pikes Peak, Wenatchee and St. Louis.
Red Division: The red division is shaping up to be a very strong division with three teams out to a 2-0-0 start, including the California Titans, Indiana Jr. Ice and the Texas Tornado. The Tornado and Indiana were the finalists in the PHL Championship series last season. Cleveland and Detroit sit tied with 1-1-0 records and Phoenix is 0-2-0.
Blue Division: The Pittsburgh Viper Stars sit atop of the division after starting 2-0-0. The San Jose Jr. Sharks, who won the Western Shootout a few weeks ago, are in 2nd place with a 1-0-1 record. New Jersey is next with a 1-1-0 record, while West Michigan, Pursuit of Excellence and Atlanta are all still looking for their first wins.
All the updated scores can be seen here
All games can be watched live on FASTHockey