Miners and CSAHA named Model Club by USA Hockey
August 21, 2012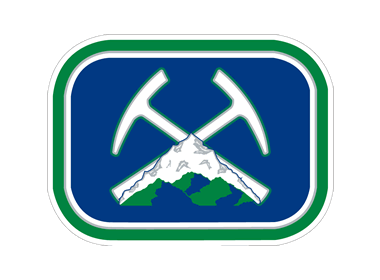 USA Hockey has announced that the Colorado Springs Amateur Hockey Association and the Pikes Peak Miners of the North American Prospects Hockey League (PHL) will join Orchard Lake United (MI), the Arvada Hockey Association (CO), and the New Jersey Bandits as one of only four USA Hockey Model Association Programs selected for the 2012-13 season.
As part of the continued implementation of the American Development Model, USA Hockey targeted certain areas of the country for the 2012-13 season and took applications from associations throughout the nation seeking to participate in its Model Association Program.
With the designation, the four organizations have committed to follow the American Development Model in full at the 12-and-under age group, including the adoption of guidelines associated with age-appropriate training at all levels of its association.
"We couldn't be more pleased to have these organizations as our next model associations," said Ken Martel, director of USA Hockey's American Development Model. "We've focused on implementation of the ADM at the eight-and-under level nationally the past two years, but felt it important to select a few associations that will take the ADM and put it into practice from 12U and younger."
As a benefit of their model program designation, CSAHA and the Miners will receive added support from USA Hockey to assist in enacting the ADM principles throughout their programs, including equipment, signage, and educational materials. Further, all three will receive on-going staff support from USA Hockey's national office, including in-depth coaches training that will commence in early September.
"This is a paradigm shift in the way young American hockey players will learn the game and acquire the skills necessary to compete at the highest level," said Bob Nolette, president of CSAHA. "We understand this shift and fully believe in this program. Further, we accept and welcome this change whereby our young players will receive the best available, age-appropriate skill development and training in the world."

Pikes Peak Miners Tier 1 Director, Lucas Trombetta, echoes Nolette's enthusiasm. "It is an honor to be affiliated with the Colorado Springs Amateur Hockey Association. We believe firmly in the research behind long-term athlete development which the American Development Model is founded upon. We have all made a commitment in taking this step; and we are positive that in the long run we will develop a significantly greater percentage of top-end AAA caliber players by fine-tuning our approach at the Mite, Squirt, and Peewee levels in a manner that is consistent with age-appropriate training."