64 PHL players tendered or drafted by NAHL teams
June 4, 2012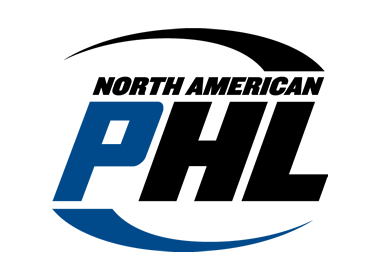 Twelve (12) North American Prospects Hockey League (PHL) players were selected in the 2012 North American Hockey League (NAHL) Entry Draft, which was conducted online on Friday, June 1st. In addition, 52 PHL players signed tenders with NAHL teams during the 2011-12 season leading up to the draft. In total, 64 players who played in the PHL this past season officially have their rights protected if they play in the NAHL through signing a tender or being drafted.
The highest of the NAHL draft picks that went to a PHL was Indiana Jr. Ice 18U forward Cody Gylling, who went 29th overall in the 2nd round of the draft to the Fairbanks Ice Dogs.
Three players were taken in the 4th round of the draft including Indiana Jr. Ice 18U defenseman Jack Sloan, who was selected by the Springfield Jr. Blues (76th overall). The Johnstown Tomahawks used their 4th round pick (79th overall) on New Jersey Jr. Titans 16U forward Markus Tomaschek. Orange County Hockey Club 18U forward Lonnie Clary was selected by Fairbanks in the 4th round (86th overall).
In Round 5, the Springfield Jr. Blues selected defenseman Ji Young Li (93rd overall) from the San Jose Jr. Sharks 16U team. In Round 6, the Johnstown Tomahawks selected Pittsburgh Viper Stars 18U forward Joe Bender 111th overall. The Tomahawks went back to the PHL for their selection in the 8th round as they selected Lansing Capitals 18U defenseman Ryan Polin 135th overall.
Indiana Jr. Ice 18U forward Jon Hall was selected in Round 9 (143rd overall) by the Springfield Jr. Blues. The Robertson Cup Champion Texas Tornado selected California Titans 18U defenseman Mitchell Mueller with the 157th overall pick in the 10th Round.
A pair of players were selected in Round 12 as Indiana Jr. Ice 18U forward Drew Newmeyer was selected by the Kenai River Brown Bears (164th overall). The Texas Tornado went back to the PHL with their 12th Round selection as they chose Jordan (JT) Paine 165th overall from the Wenatchee Wild 18U team. The 12th and final PHL player selected was forward Oliver Takacsi-Nagy from the San Jose Jr. Sharks 16U team, who went to the Springfield Jr. Blues.
View the complete NAHL/PHL tender signing list here.
Players not drafted or tendered by NAHL teams are still able to participate in each team's respective open tryout camps. For tryout information for all 24 NAHL teams, visit the NAHL tryout page.