Ice 18U coach Ron Gay named head coach of USHL team
May 30, 2012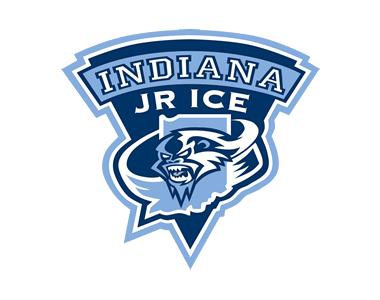 The Indiana Ice announced today that Ron Gay has been promoted to general manager and head coach of the Indiana Ice. He replaces Charlie Skjodt, who will resume his role as president of the club.
Gay joined the Indy staff in September 2011 as the team's skills development coach and also became head coach for the Indiana Jr. Ice 18U squad of the North American Prospects Hockey League (PHL). He was added full time to the USHL coaching staff in January where he was part of Skjodt's staff that swept Dubuque in the first round, before losing to the eventual Clark Cup champion Green Bay Gamblers in the Eastern Conference finals.
"Ron came in this year with no agreements in place after working with Indy standouts Daniil Tarasov and Sean Kuraly last summer and just wanted a chance to get involved with my franchise," said Ice CEO Paul Skjodt. "We certainly saw the development of our players this year and that made a huge difference in our on-ice product. We feel very confident in his ability to fulfill the responsibilities of what we have built here in Indiana over the last eight years. The success that Omaha and Youngstown had this year is also a testament to what can happen when promoting from within your own organization."
Gay arrived in Indy after a stint with the Capital Centre Pride hockey club in Lansing, MI where he spent time as the organization's hockey director and as head coach of their AAA U18 team. In the summer months, he has helped train many NHL players including LA Kings defenseman Matt Greene and players Jeff Petry (Edmonton), Corey Potter (Edmonton), Jim Slater (Winnipeg) and Jason Zucker (Minnesota). He also works with former Indiana Ice stalwarts Torey Krug and David Johnstone.
"I am excited about the opportunity and the trust that the Ice organization gave me this year and now as our new General Manager and Head Coach moving forward," said Gay. "We hope to continue to build on the success and standards that have always been in place here in Indiana. We have an excellent group of returning players and elite prospects coming in this year and it is now my job to instill the high standard of team play that encompasses the competitive level and spirit in the USHL."
Taking over the reins for the Ice's ninth season in the USHL, Gay's immediate plans for the club include filling the remaining hockey staff and overseeing the Indiana Ice Main Camp in June.