NAPHL announces teams for the 2012-13 season
April 20, 2012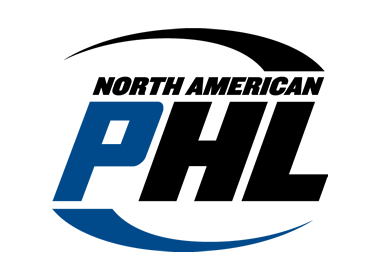 The North American Prospects Hockey League (PHL) has announced the 38 teams from 19 programs accepted for the 2012-13 season. 19 teams will compete at the Midget Major (18U) level and 19 at Midget Minor (16U) level. Each of the 19 organizations that make up the PHL for the 2012-13 season will field both an18U and a 16U team.
"We are very excited to be launching our fourth season of the PHL, which has developed into one of the premier training grounds for players at the 18U and 16U levels in terms of development and exposure," said Mark Frankenfeld, Commissioner of the North American Hockey League. "The PHL has a proven track record of moving players onto the NAHL and beyond and has become an intrigal part of our hockey landscape and community."
The 18U and 16U teams for the 2012-13 season are (alphabetical):
Anaheim Jr. Ducks
Atlanta Fire
California Titans
Cleveland Jr. Lumberjacks
Detroit Falcons
Indiana Jr. Ice
Lansing Capitals
New Jersey Jr. Titans
Orange County Hockey Club
Omaha AAA Lancers
Phoenix Firebirds
Pikes Peak Miners
Pittsburgh Viper Stars
Pursuit of Excellence
San Jose Jr. Sharks
St. Louis Selects
Texas Tornado
Wenatchee Wild
West Michigan Hounds
Teams whose applications were not accepted will have their administration fees returned immediately.
There will be no full-time Bantam Major (14U) Division in the PHL for the 2012-13 season. However, the North American Hockey League (NAHL) has created the Bantam Tournament Series (BTS), new for the 2012-13 season. The BTS is a series of open tournaments designed for Tier I AAA 14U teams from across North America that are played in cooperation with NAHL/PHL events during the 2012-13 season. There will be three scheduled Bantam Tournament Series events, which are strategically placed across the country to maximize visibility and affordability for participating teams. Applications for the BTS will be available soon on naphl.com.
About the NAPHL
The NAPHL, which will be celebrating its fourth season in 2012-13, is composed of Midget Major (18U) and Midget Minor (16U) teams from across North America that compete at the Tier I AAA level. The PHL continues to establish itself as the premiere training ground for development and exposure. Not only have players in the PHL received year-long recognition from the NHL Central Scouting Bureau, dozens have received scholarships to NCAA Division I schools and hundreds more have been drafted and tendered by North American Hockey League (NAHL) and United States Hockey League (USHL) teams. The PHL, which is sanctioned by USA Hockey, utilizes the USA Hockey Officiating Development Program and is designed to maximize the exposure of all the participants through the NAHL's high-profile recruiting events which attract hundreds of college, junior and professional scouts. The PHL provides an organized and competitive experience with an unrivaled scouting presence guaranteed to benefit all of the participating student-athletes and programs.