NAHL tenders continue to stack up for PHL players
February 10, 2012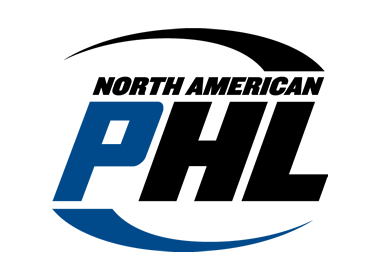 The North American Prospects Hockey League season isn't even over yet and dozens of PHL players have already made their future intentions know by signing NAHL tenders. An exciting and competitive 2011-12 PHL regular season has provided scouts from the North American Hockey League (NAHL) plenty of opportunity to see hundreds of players in action and identify the ones who potentially will be having an impact on their rosters in the near future.
Players from 13 of the 17 PHL 18U teams have signed tenders with NAHL clubs. To date, 37 players from the PHL have signed NAHL tenders including 33 from the 18U Division and four from the 16U Division. With the PHL Championship series coming up on February 17-22 in Troy, Michigan and the PHL Top Prospects Tournament taking place from May 4-6 in Frisco, TX, there will be plenty of more chances for coaches to take a look and sign more players.
In case fans were wondering if the PHL to NAHL tendering system is working, it only takes one look at current NAHL rosters to understand that plenty of former PHL players who signed tenders in the NAHL are currently making an impact for their respective clubs. Case in point is Fairbanks Ice Dogs forward Gabe Levin, who was tendered by the NAHL's Fairbanks Ice Dogs two years ago. Levin not only was named to the NAHL Top Prospects Tournament West team, but he leads the entire NAHL in scoring. Aberdeen's leading scorer and Top Prospects participant Cory Ward signed an NAHL tender while playing for Las Vegas in the PHL. The list goes on, but is further proof that not only are PHL players making NAHL rosters, but also having an impact.
The PHL's top 18U team in the regular season, the Pittsburgh Viper Stars, lead the way with six players signed to tenders so far. The Pikes Peak Miners, who finished in 2nd place, have five players tendered. The Lansing Capitals and the Phoenix Firebirds, who both qualified for the Gold Division in the PHL's 18U Championships, each have five players tendered among NAHL clubs.
The San Jose Jr. Sharks are continued their storied tradition of moving players onto the next level with three players tendered so far. The Wenatchee Wild, who have made the top eight in both of their seasons in the PHL, have two players tendered. The California Titans, Carolina Jr. Hurricanes, Indiana Jr. Ice, New Jersey Jr. Titans, Orange County Hockey Club, St. Louis Selects and West Michigan Hounds all have at least one player tendered.
It is evident that NAHL coaches and scouts have done their homework in regards to who has been tendered already. Eight of the top 10 leading scorers in the PHL's 18U division have already been tendered, including the league's scoring leader Alec Butcher, who has tendered with the Kenai River Brown Bears. Butcher's teammates Josh Haverstrom and Kirk Van Arkel, who are #2 and #3 respectively in scoring, have both tendered with the NAHL's Topeka RoadRunners.
All of Pittsburgh's top five scorers: Heinz Koster (Aberdeen), Bob Tritschler (Jamestown), Jacob Hetz (Fairbanks), Austin Heakins (Port Huron) and Elliot Tisdale (Jamestown), have signed NAHL tenders. The same can be said for the top five scorers for the Phoenix Firebirds as Hector Majul (Texas), Thomas Kaddatz (Alaska), Jon Carkeek (Texas), Justin Hermann (Minot) and Henry Hardarson (Phoenix), have all parlayed their PHL success this season into signing NAHL tenders.
The top scoring defenseman in the PHL, Matthew Armenti of the New Jersey Jr. Titans, has signed a tender with Fairbanks, and the PHL's top goaltender Arthur Brey of the Orange County Hockey Club has signed a tender with Aberdeen after posting the league's top goals against average and top save percentage during the regular season.
The tenders don't stop at the 18U level. The PHL's 16U teams have had four players tendered so far including two from the Omaha AAA Lancers, Jack Suter and Jalen Schulz, Las Vegas forward Kenny Hausinger and New Jersey Jr. Titans defenseman Trevor Heuser.
It sets up for an interesting couple of final events for PHL players, who are still looking for their next opportunity in their hockey careers. Another great benefit about the PHL Championship Series in Troy, Michigan is that it is played in cooperation with the NAHL's Top Prospects Tournament, so not only will all 28 NAHL teams have representation at the event, but there will be dozens of NCAA and NHL scouts in attendance as well.
View a complete list of 2011-12 PHL Tenders here.